Eco Council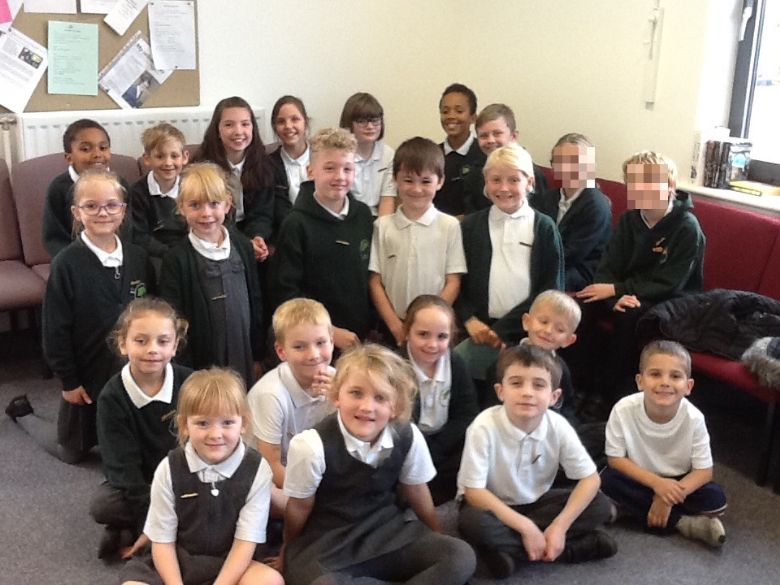 Here is our ECO Council for 2018-19.
The Eco Council is a group of elected children from across the school. Our aim is to address environmental issues and promote sustainability by ensuring that all members of the school community reduce waste and lower energy consumption. Mrs. Jackson and Ms. Coleman are the grown ups who work with us to help us in our eco work!
We hold regular meetings and do regular jobs in and around school. We help with litter picking around the school grounds and have helped Nunnery Wood High School to keep the surrounding area litter free. We collect and weigh each class's recycling each day and give an Eco Award to KS1 and KS2 for being the most Eco friendly class each week. We have also worked with other schools in our cluster to promote sustainability.
We have 75 Solar panels fitted on our roof. This helps us to reduce our electricity bill and save the planet by getting some power from the sun. We are trying to use less electricity in school too, by turning lights, projectors and screens off when they are not in use.
With the help and generosity of our Friends Association we have built an amazing allotment that provides each class an opportunity to grow their own fruit, vegetables and flowers. We have a large poly tunnel and can extend the growing season so more exotic plants can be grown. Each class has the chance to enter our allotment competition where the tallest sunflower, largest vegetable, most attractive raised bed or funniest or ugliest shaped vegetable can win the class a prize.
Brilliant NEWS - We have been awarded the ECO schools Green Flag award.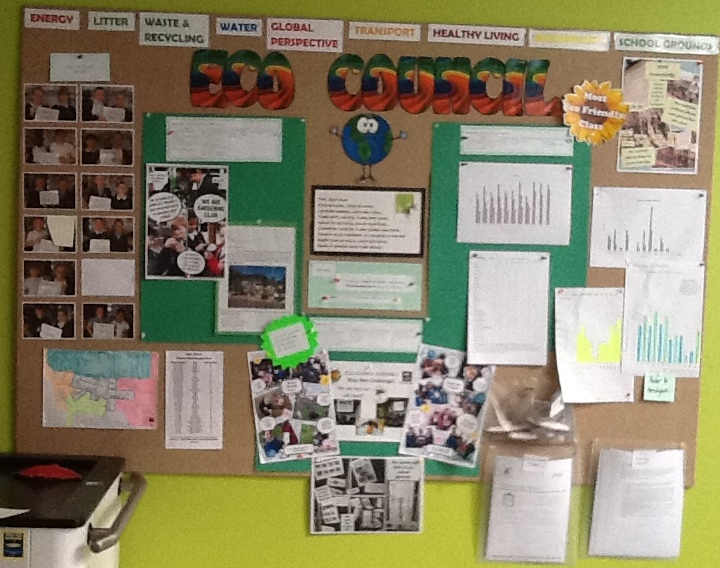 The whole school helped to achieve ECO schools status.
Our three main areas of focus have been -
the school grounds and healthy living
bio-diversity
recycling and reducing waste.
Have a look at the powerpoint, at the bottom of this page, we used in our whole school assembly, where we explained what we were working on this year. This is a picture of our ECO board. It shows the work different year groups have been doing.
We have been very lucky as we have had help from the Duckworth trust. They came with their volunteers and cleared two sections for us. One was an enormous area of brambles, which was by the children on the KS1 playground. In this area we will have some beautiful buddleia bushes, which will attract butterflies. The other area was full of long grass. This area has two large patches of dry exposed soil, which are ready to sow wild flower seeds in.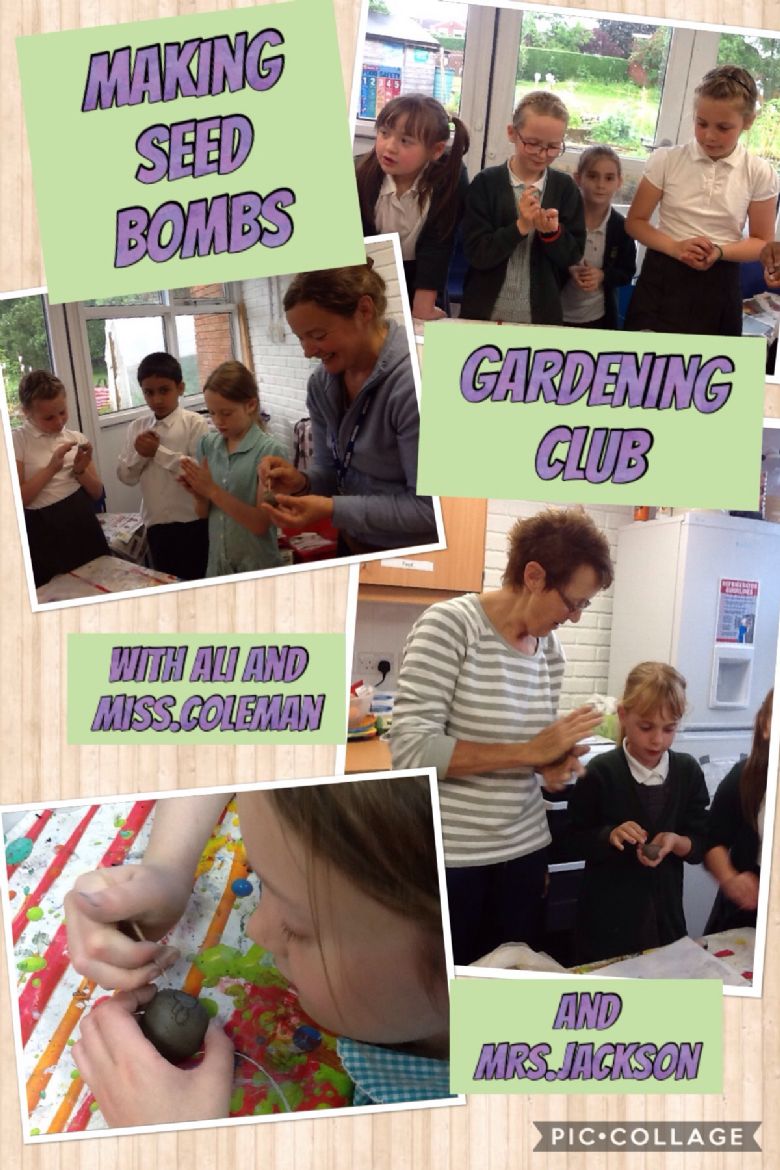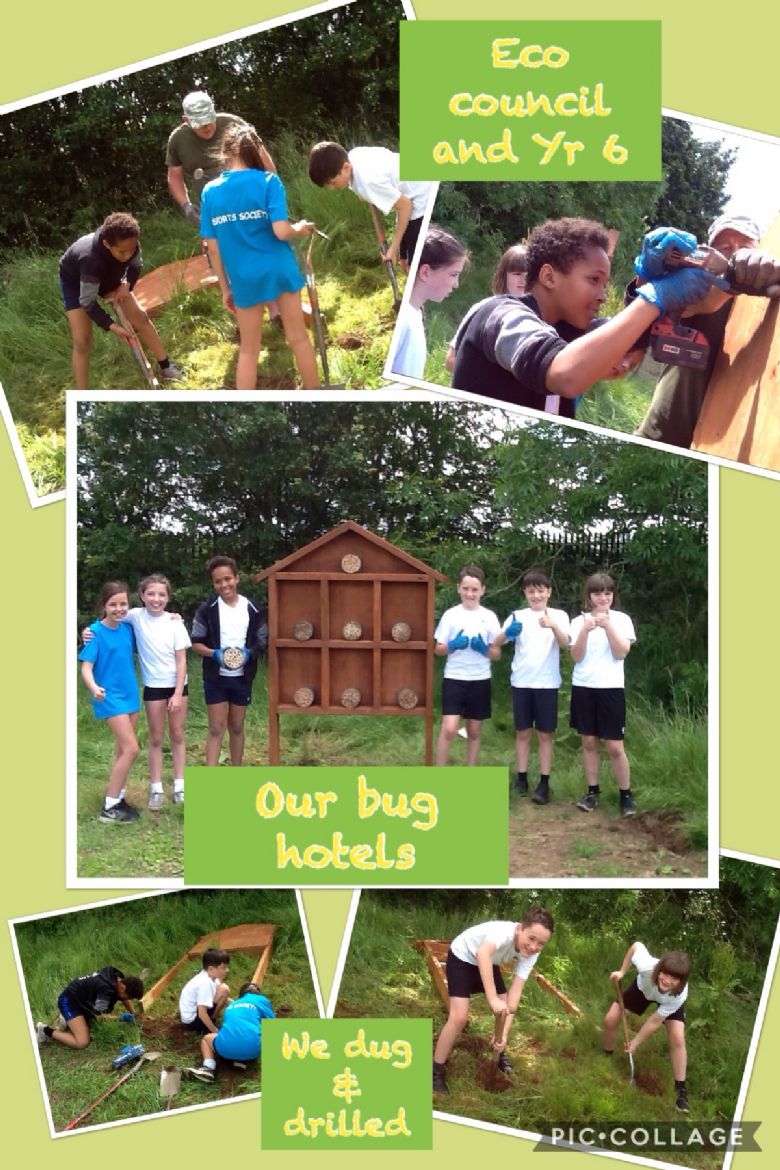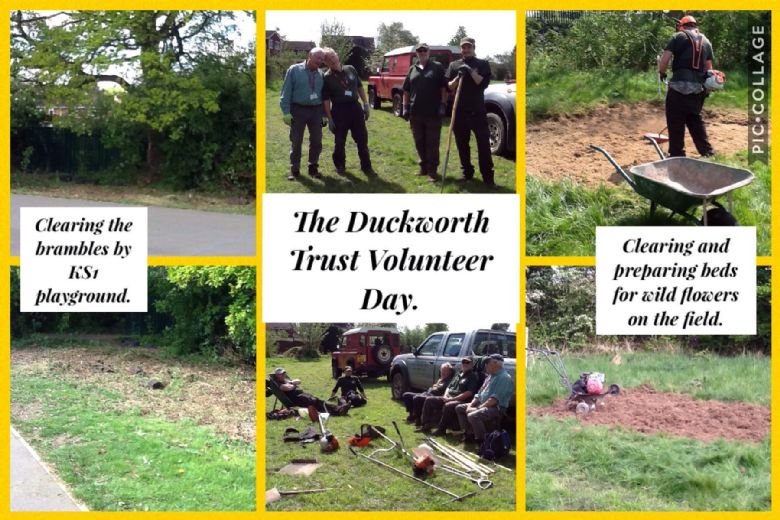 Here our fabulous ECO councillors are preparing the soil and sowing the seeds we had from Kew Gardens.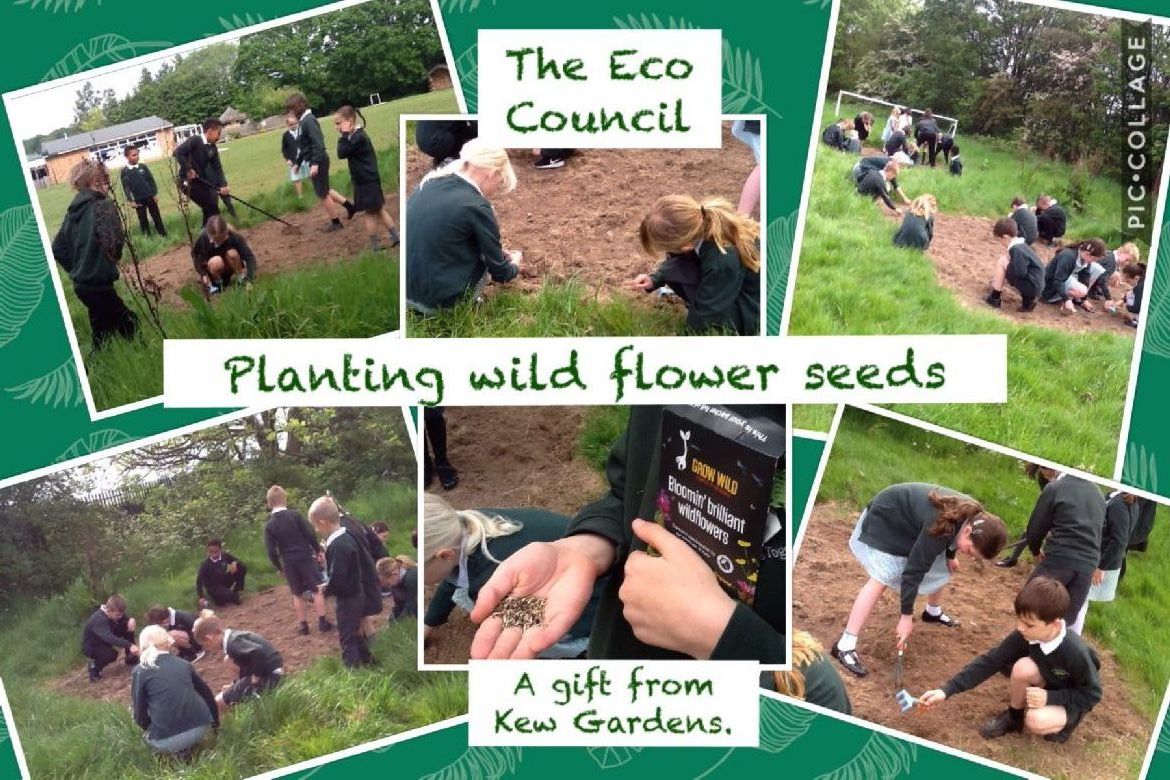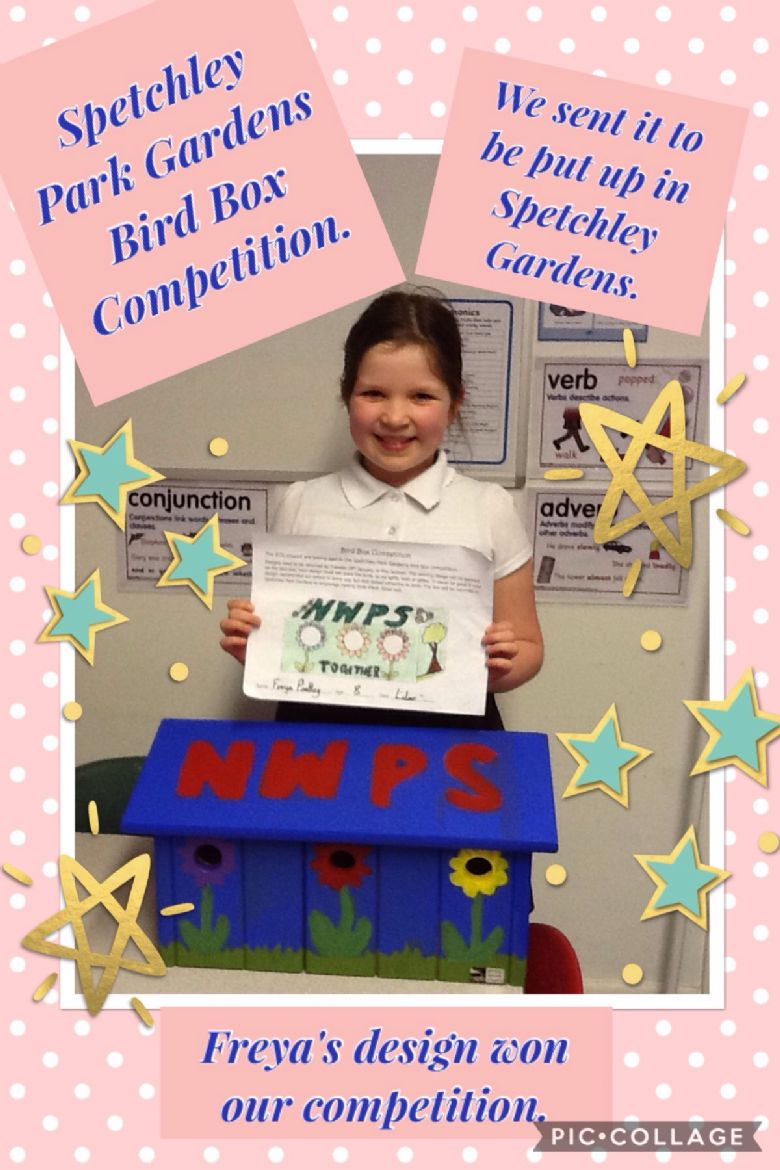 Fantastic Bzzy Bee project celebration.
We have been working on increasing the number of bees we have around our school this past year. To celebrate its success we went to Lower Smite farm to share our stories with some other schools. We had a fabulous time - see below.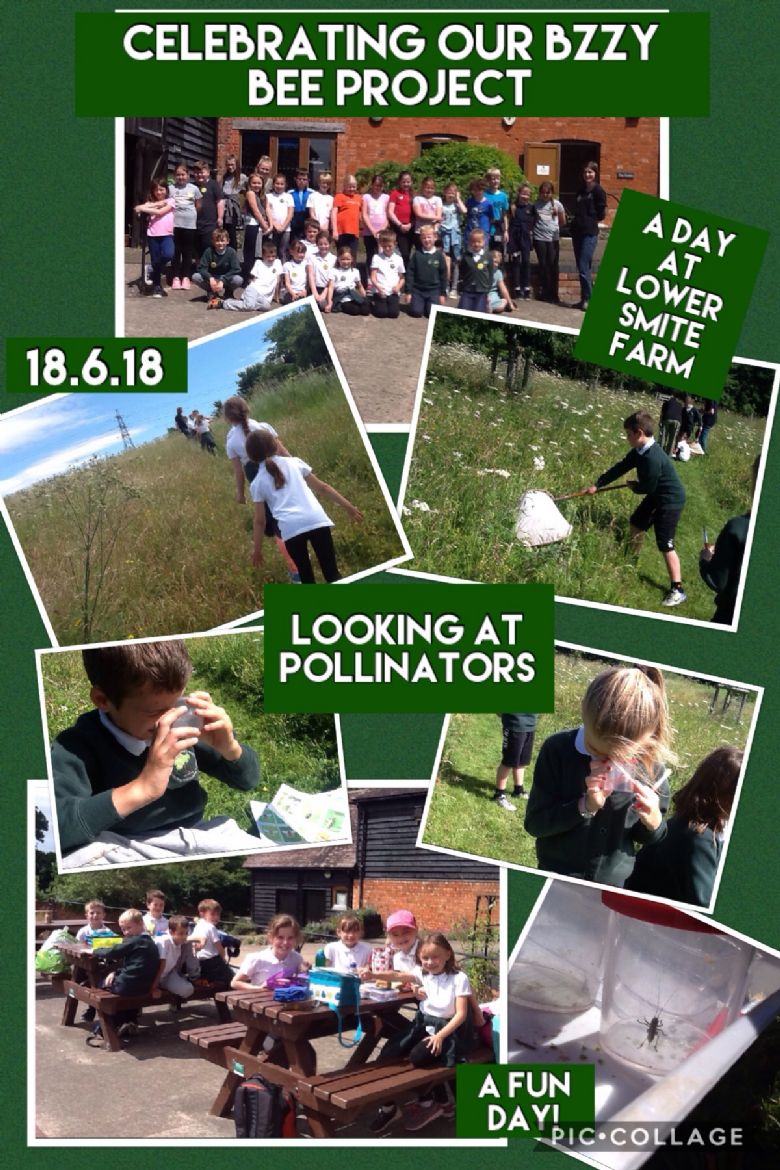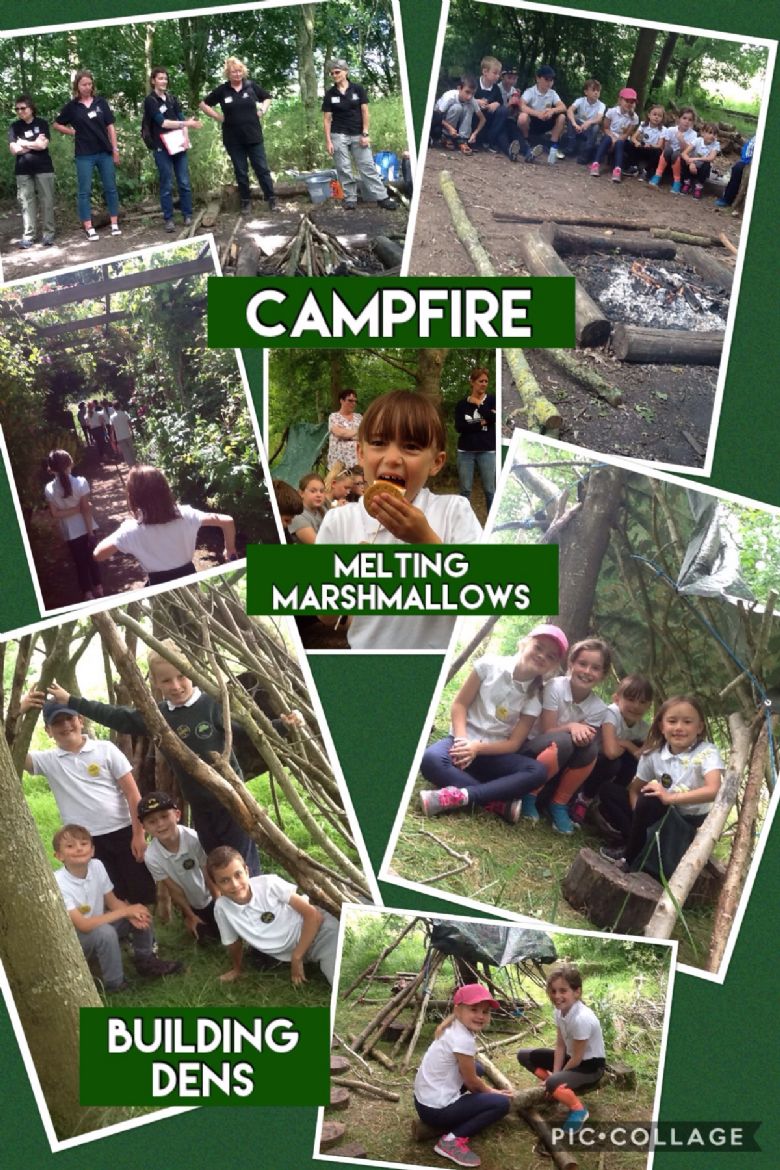 Super Scarecrows
The children enjoyed making their class scarecrows ready for when they plant up their raised beds in the allotment. The winner was Spruce class with the Tin Man, 2nd was Aspen with Mr. Willy Wonker and 3rd was Sycamore with Dennis the Menace.
Wild life Fund Bzzy Bee Progamme.
We are learning how to care for wild bees and how to improve our school grounds so bees will want to live here. Ten Eco councillors went to Nunnery Wood High School to learn about wild bees and their habitats.