Maths
MATHS AT NUNNERY WOOD PRIMARY SCHOOL
The National Curriculum for mathematics aims to ensure that all pupils:
become fluent in the fundamentals of mathematics, including through varied and frequent practice with increasingly complex problems over time, so that pupils develop conceptual understanding and the ability to recall and apply knowledge rapidly and accurately
reason mathematically by following a line of enquiry, conjecturing relationships and generalisations, and developing an argument, justification or proof using mathematical language
can solve problems by applying their mathematics to a variety of routine and non-routine problems with increasing sophistication, including breaking down problems into a series of simpler steps and persevering in seeking solutions
(National Curriculum 2014)
Our aim at NWPS is develop a passion and a positive attitude towards mathematics. We promote enjoyment and enthusiasm for learning through practical activity, exploration and discussion and we aim to develop every individual's potential in mathematics by becoming independent, confident and logical thinkers with flexibility.
Reasoning in maths is a key skill and every lesson is planned carefully to develop the use of mathematical language ('expert language') as a means of communicating ideas and concepts.
We believe in the importance of developing efficient mental methods accompanied by quick recall of basic facts ('Mental Methods Matter Most'), alongside the use of efficient written methods, to be used when a mental method is inefficient or impractical.
We follow the programmes of study and objectives set out in the 2014 National Curriculum. We use The White Rose Maths Hub scheme of work to support teachers in planning their maths lessons. Objectives are covered over several days which helps children achieve fluency and depth in their learning. New skills and knowledge are applied in reasoning and problem solving activities, which are key aspects of the National Curriculum.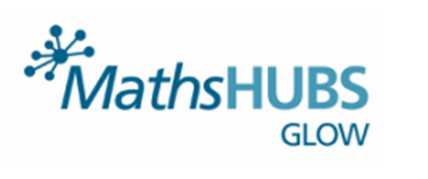 This year, we have become part of the GLOW (Gloucestershire, Oxfordshire and Worcestershire) maths hub. The GLOWMaths Hub is one of the network of DfE funded school-based centres, or hubs, designed to transform mathematics education. There are thirty-five hubs around the country. There are seven schools in our hub and we are led by a specialist from a primary school in Cheltenham.
The idea behind joining this hub is to develop the mastery approach to teaching maths. Inspired by teaching approaches developed in Singapore and Shanghai, mastery is an inclusive way of teaching that is grounded in the belief that all pupils can achieve in maths. A concept is mastered when learners can represent it in multiple ways; can communicate solutions using mathematical language and can independently apply the concept to new problems.
Growth mindset is a very important aspect of the mastery curriculum and we have done some work on this since the start of our involvement in the project. Children are taught that it is fine to make mistakes, as that is how we learn. They learn to persevere and to never give up.