Safeguarding
Safeguarding Team: 2020-21
Our Designated Safeguarding Lead is Mr Richard Bidwell (Deputy Headteacher)
Deputy Designated Safeguarding Leads: Mrs Rachel Higgins (Headteacher), Mrs Lindsey Salisbury (SEND and Safeguarding Manager) and Mrs Kerry McClusky (Treetops Wrap Around Care Manager)
See below are updated Covid Annex to the Safeguarding Policy for Jan 2021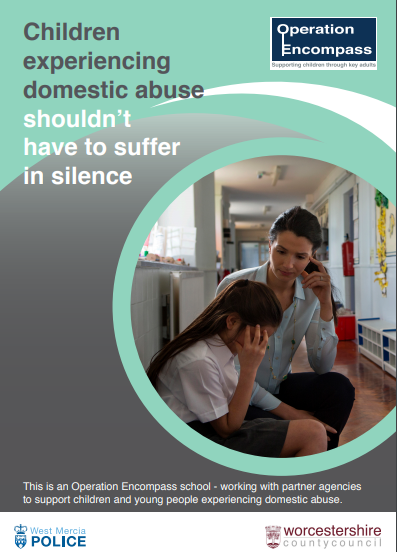 We are working with Worcestershire Children First and West Mercia Police with the Operation Encompass strategy.
The Prevent Agenda: Information regarding the Prevent Strategy.
All schools have a duty to safeguard children from radicalisation and extremism. Please see the information sheet below for further information.
Please see below for our Early Help Offer and Safeguarding / Child Protection Policy:
Our Early Help Offer is available below.