Year 5 Maple and Mulberry
We were very excited to start our wonderful topic of 'Worcester the Faithful City' on a trip to the Cathedral where we learnt a pike drill, all about the ancestry of King Charles I and the key events of the famous Battle of Worcester! We also went on a fascinating tour all around Worcester where we visited lots of famous landmarks for the battle such as; the King Charles pub, the Guildhall and Fort Royal Hill. We learnt so many amazing great facts which we will investigate further in school!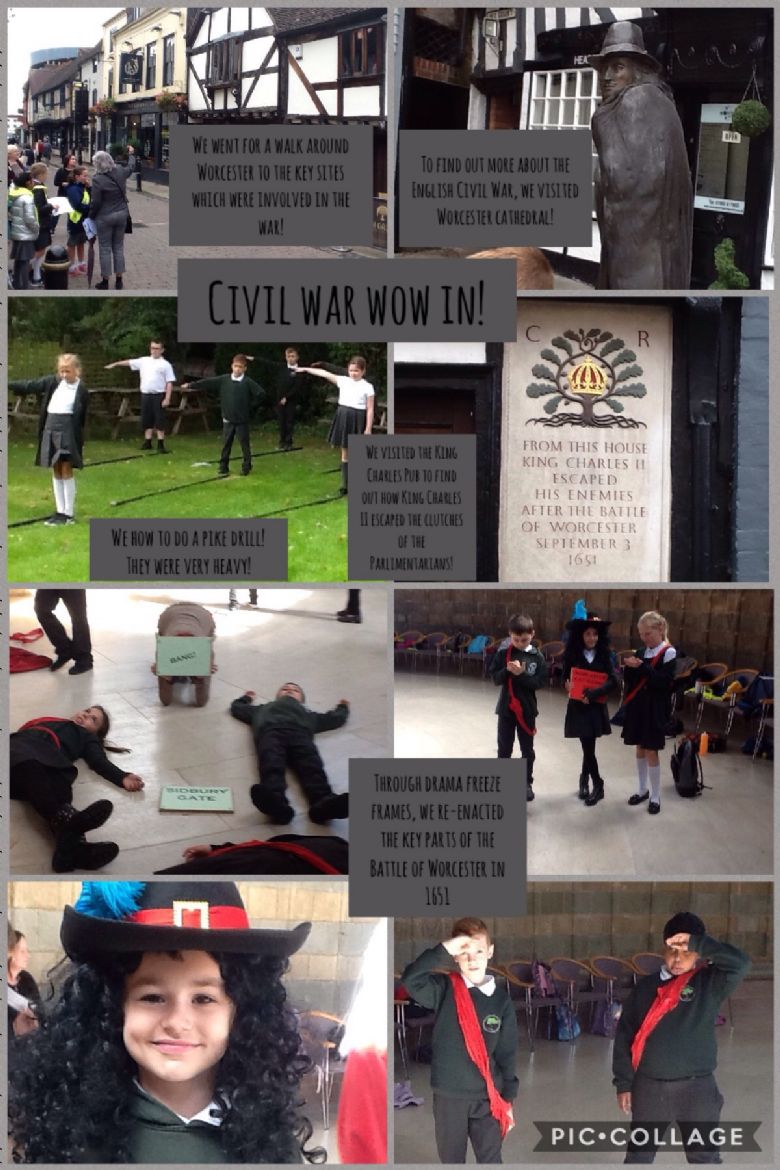 SCIENCE!
This term we are investigating different materials and their properties. We have already set up an investigation to find out which ball is the bounciest. This week we were learning out how to separate different materials from a mystery mixture...