Year 6 Hazel and Holly
Welcome to year 6!
Holly Class- Mrs Wheeler & Mrs Knox
Hazel Class- Miss Allan & Miss Coleman
Home learning activities!
We have been so impressed how hard Year 6 have been working at home. Here are some brilliant examples of work completed by pupils in Holly and Hazel classes:
DJ has got a new pet - a baby owlet (Hoot) who is just 3 weeks old. He is very excited to be helping to look after the new addition to the family.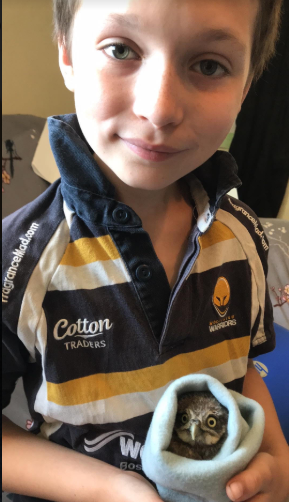 Emma's amazing new species (a guinea lion) and her non-chronological report about llamas!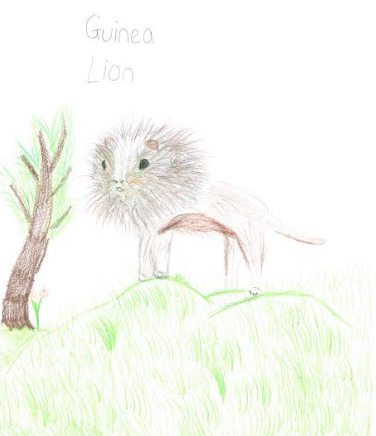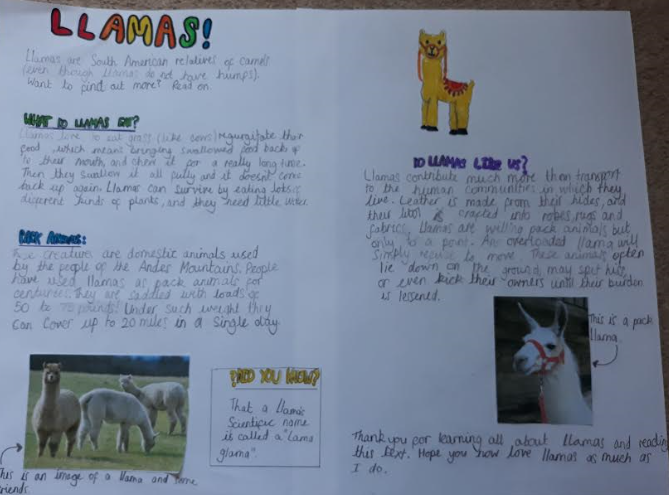 Rehaan's book review of The Great Chocoplot!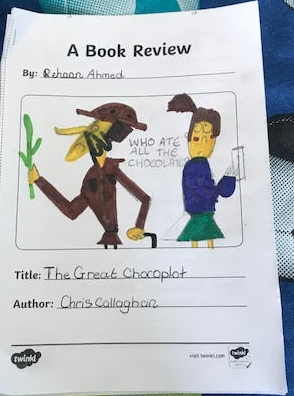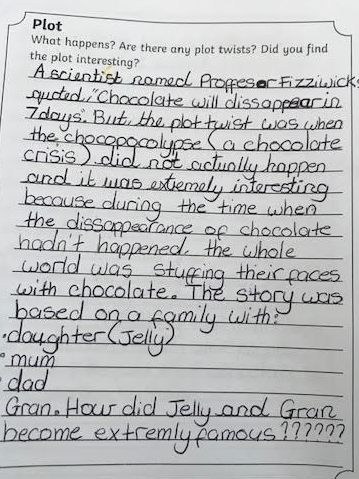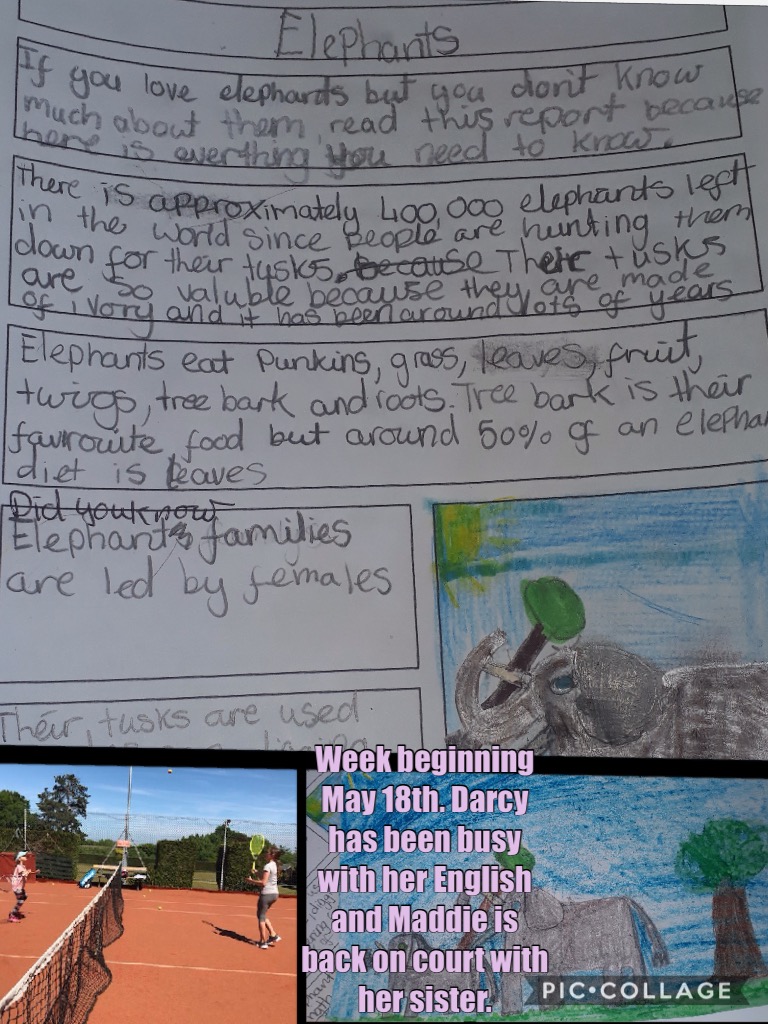 Matthew has created his own model Spitfire plane! He has also been learning lots about Anne Frank and the different phases of the moon!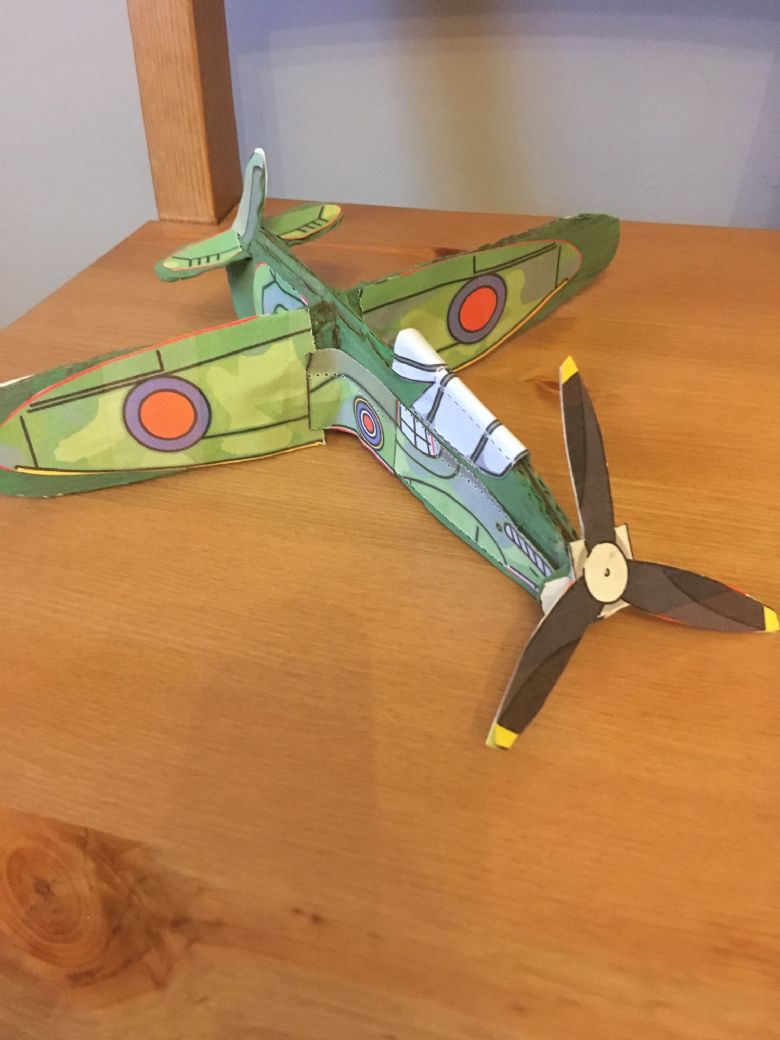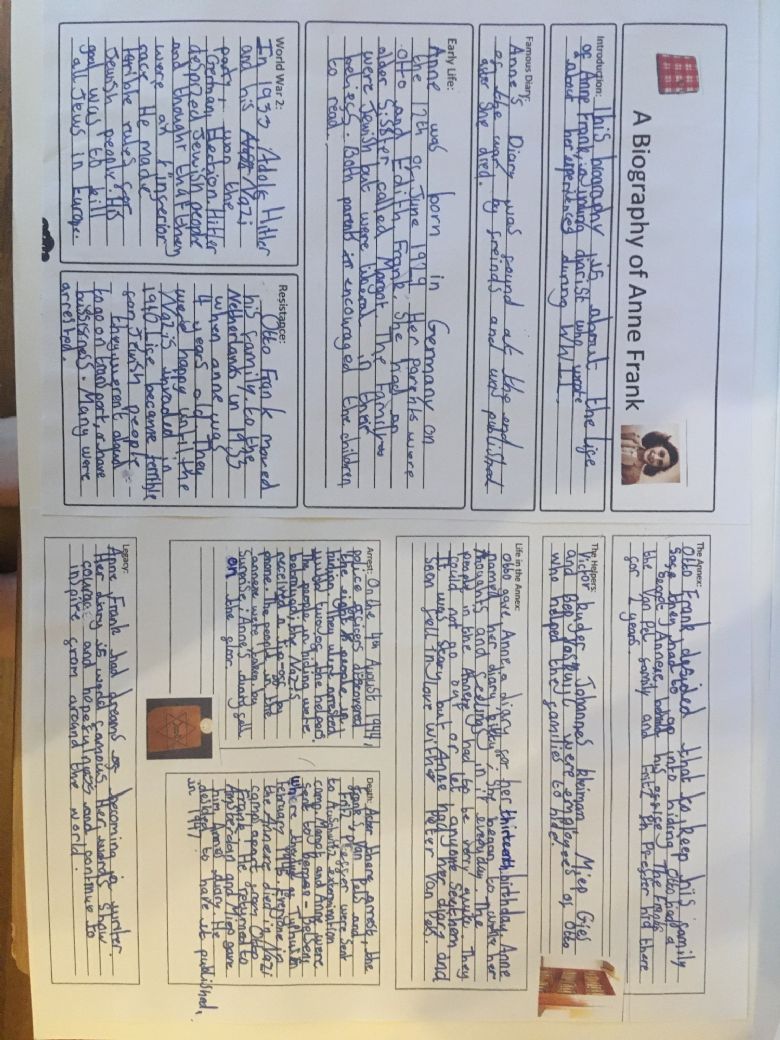 Katie has been finding out all about Charles Darwin and she has been doing her maths cross numbers puzzle too.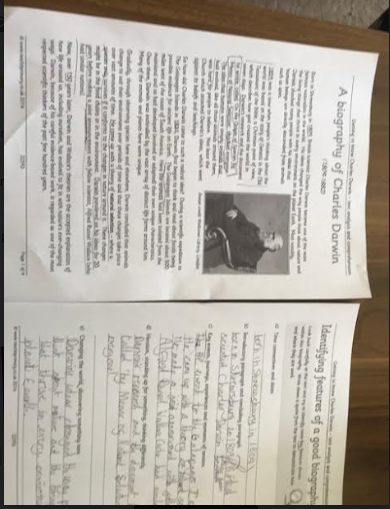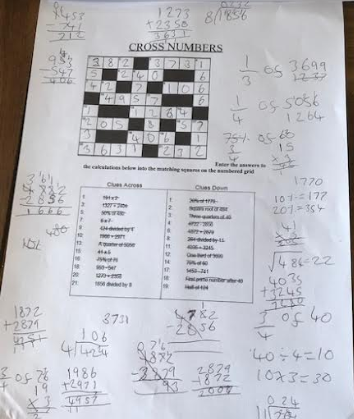 Max has been learning about VE day by completing a comprehension.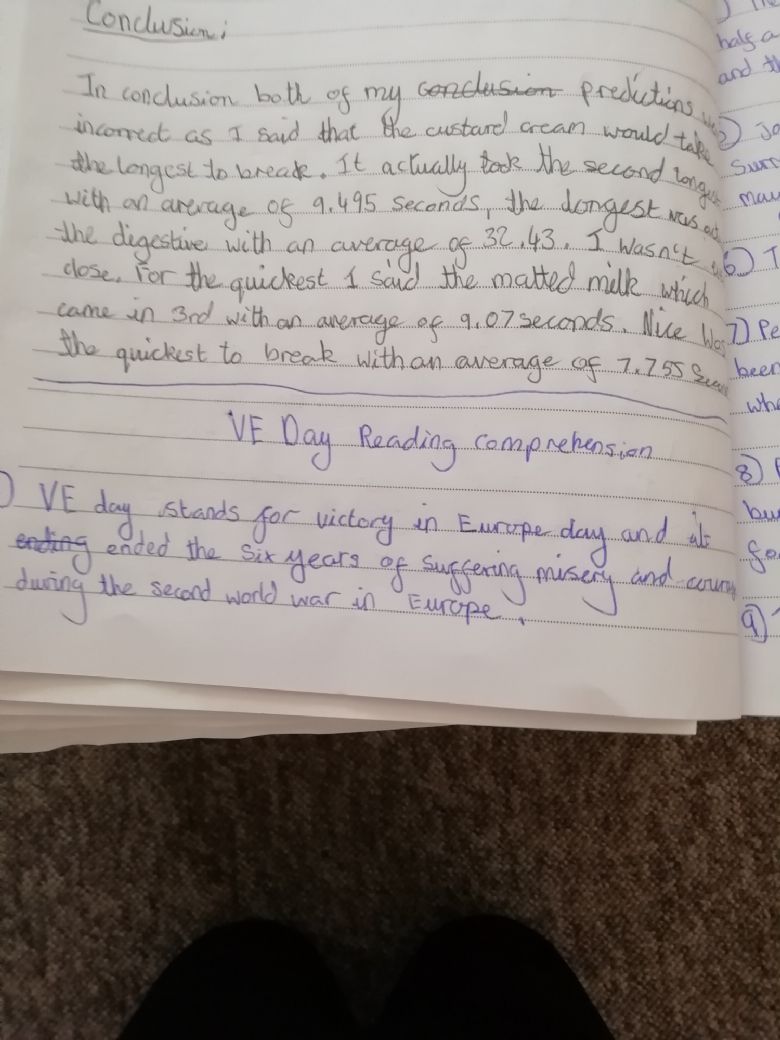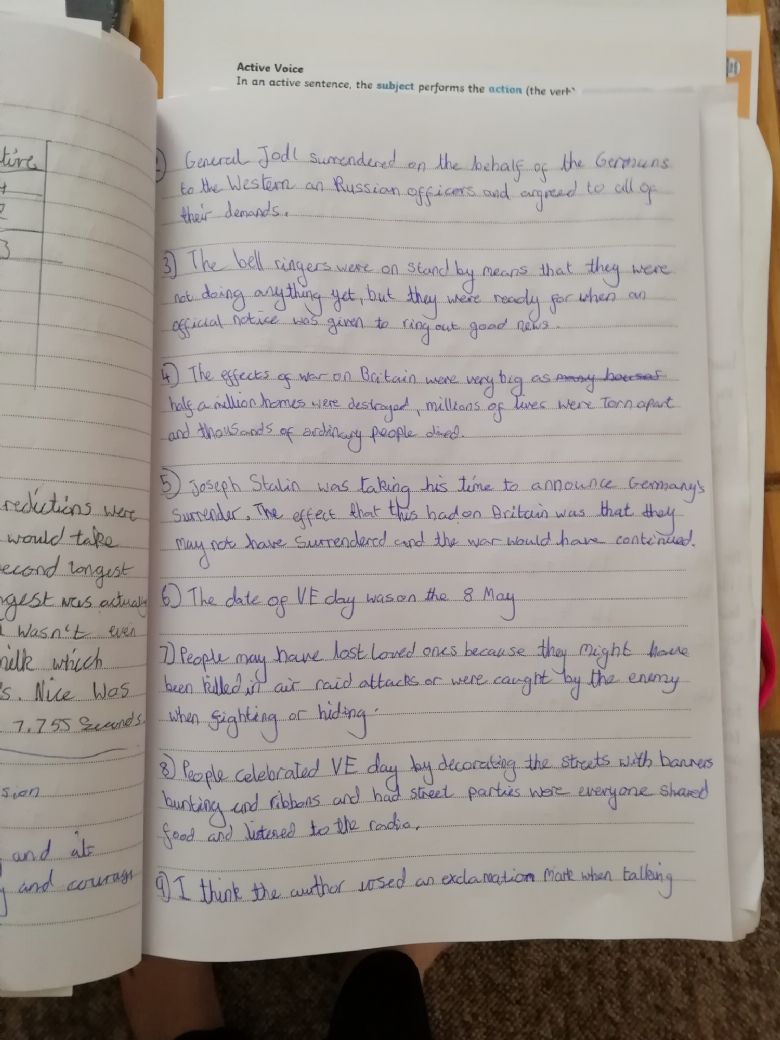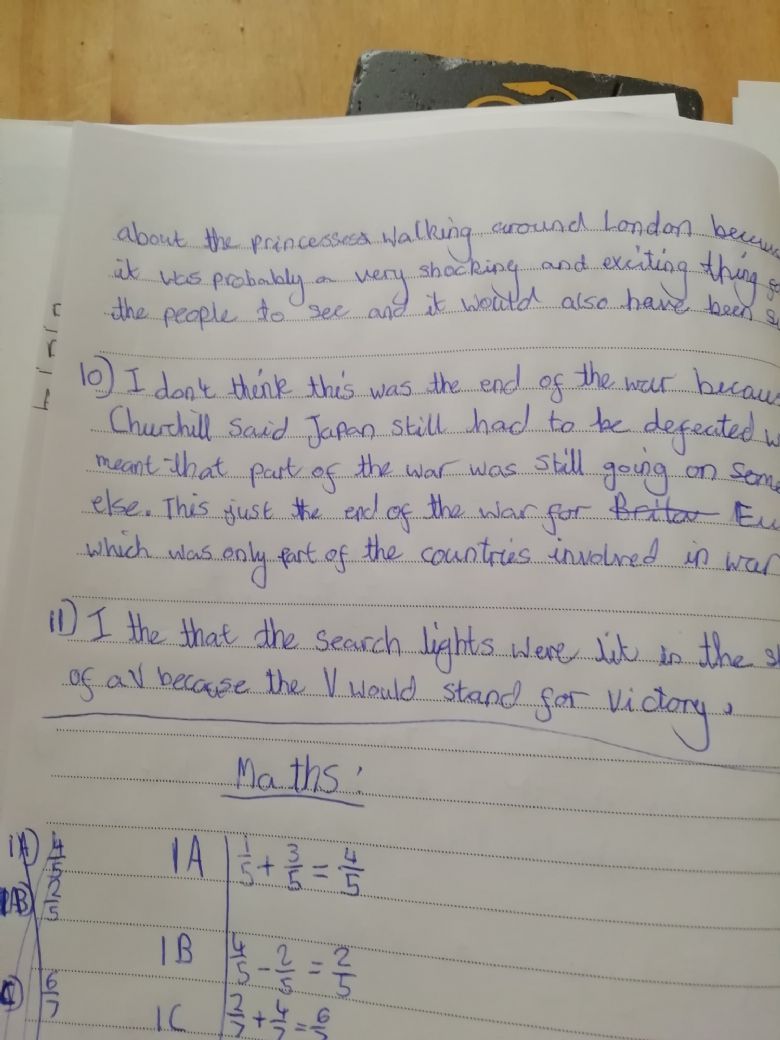 Jake has created an informative PowerPoint presentation, all about VE Day. Here is a snippet of information: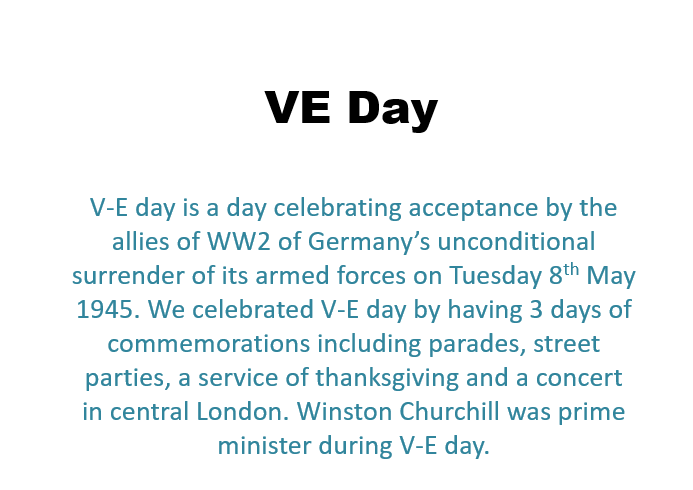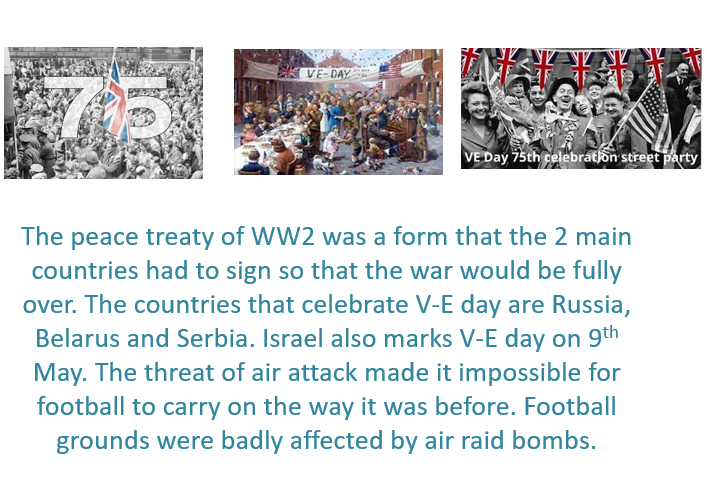 Tyler has written a brilliant poem: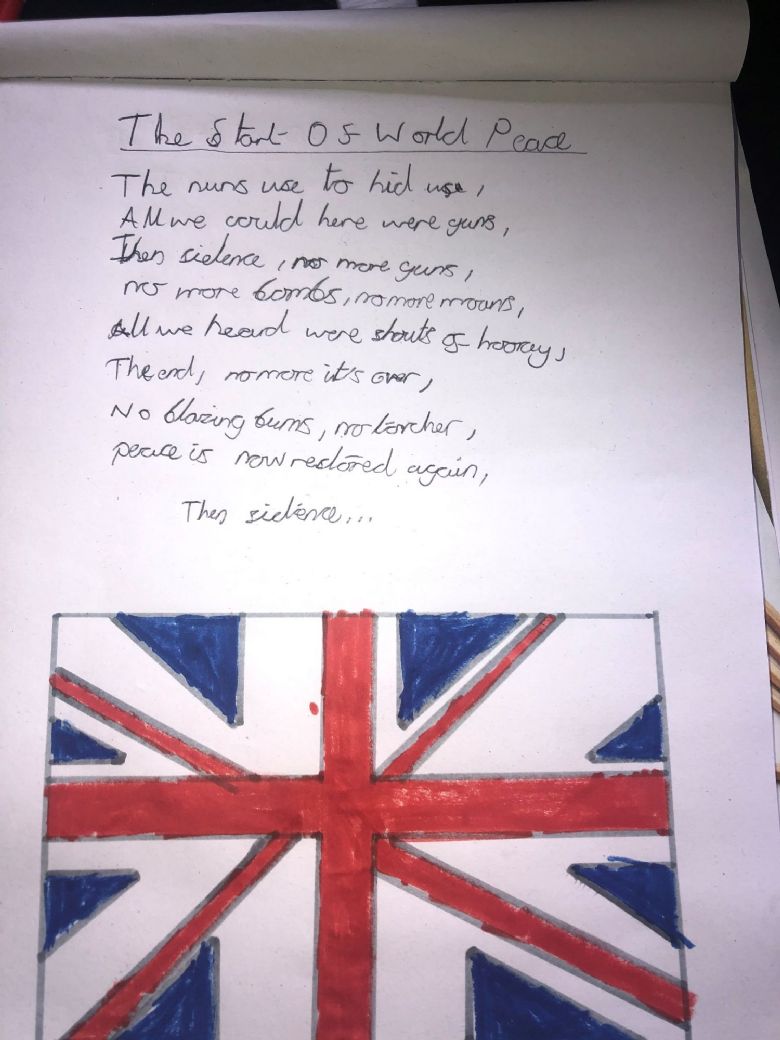 Jasmine has been learning all about the different phases of the moon!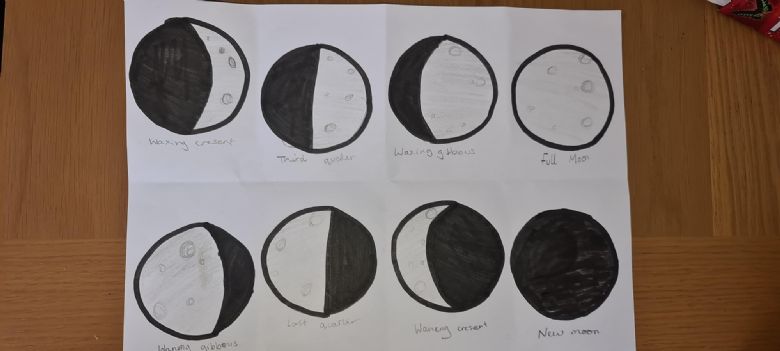 Emma has been completing lots of different activities! She has been getting arty, painting pebbles to recognise the amazing work the NHS staff and other key workers are doing. She has also drawn one of her favourite book characters and selected some quotes. Emma created a poster to help others understand the differences between formal and informal language. Finally, she has been completing an independent science experiment - can you grow strawberries from strawberries? Her results are pending!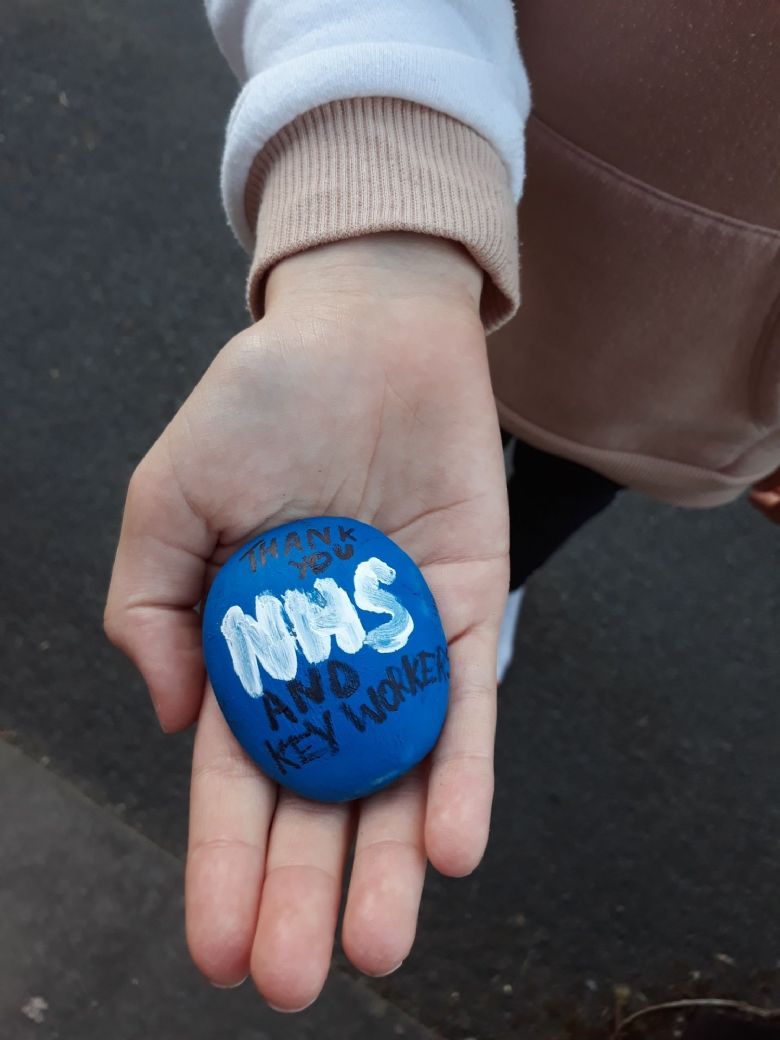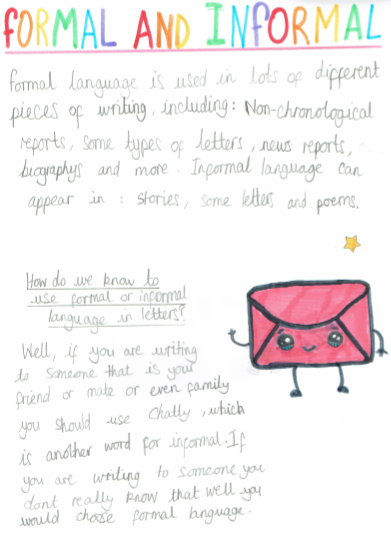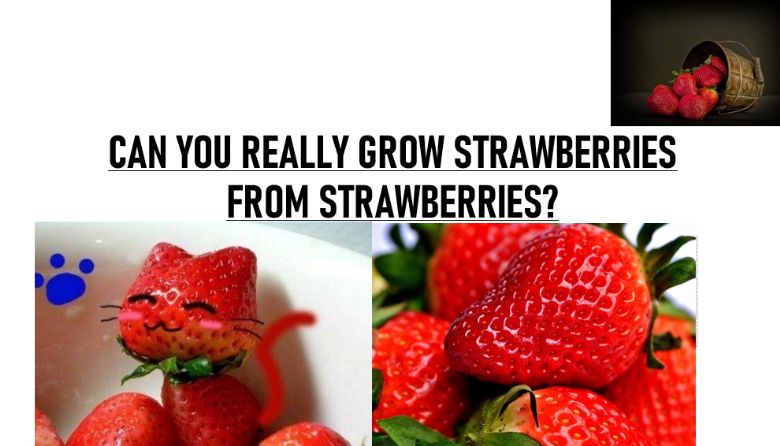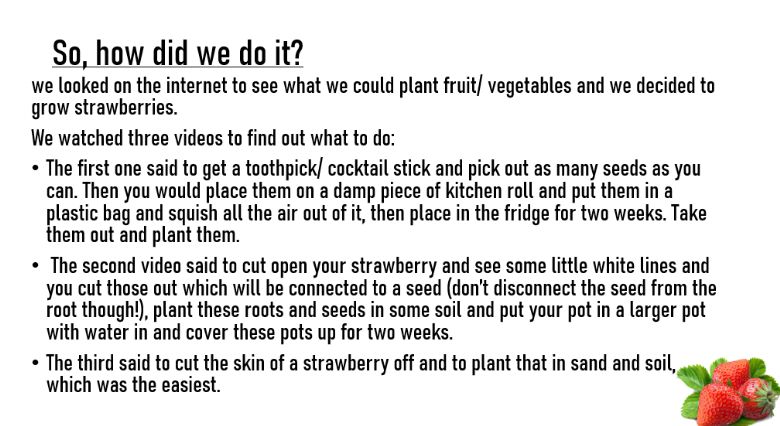 Darcy has written a book review about The Mystery of the Burnt Cottage - Enid Blyton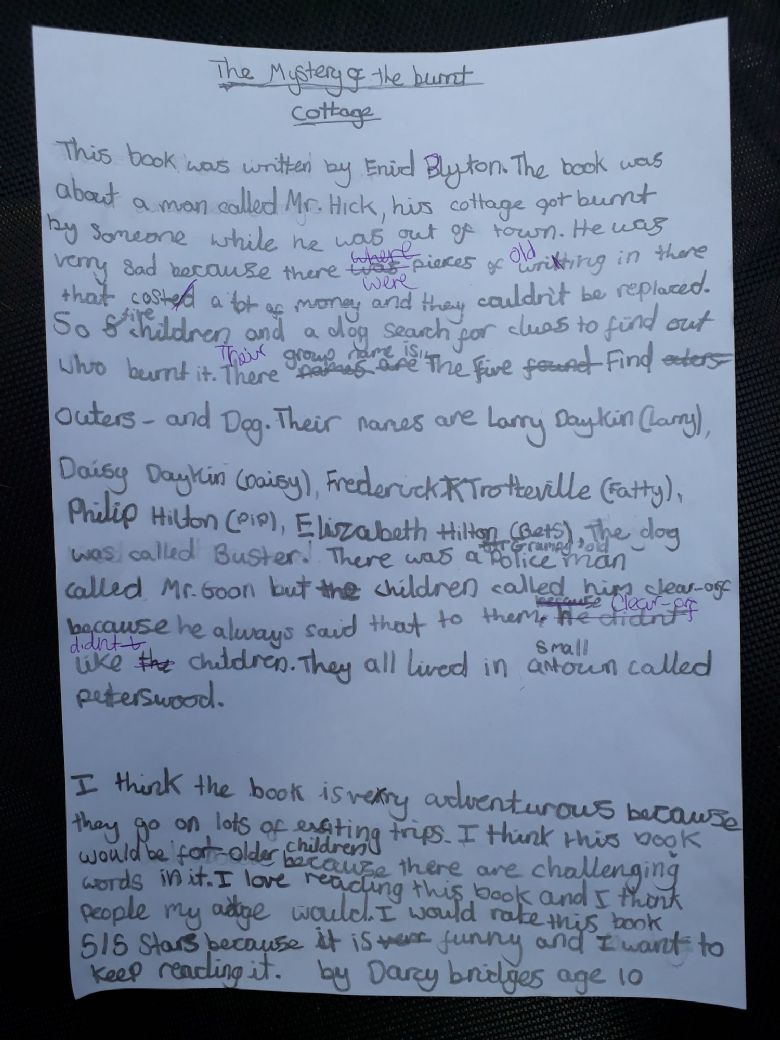 Olivia has watched the creepy video, Alma, on the Literacy Shed's website and written the story for herself...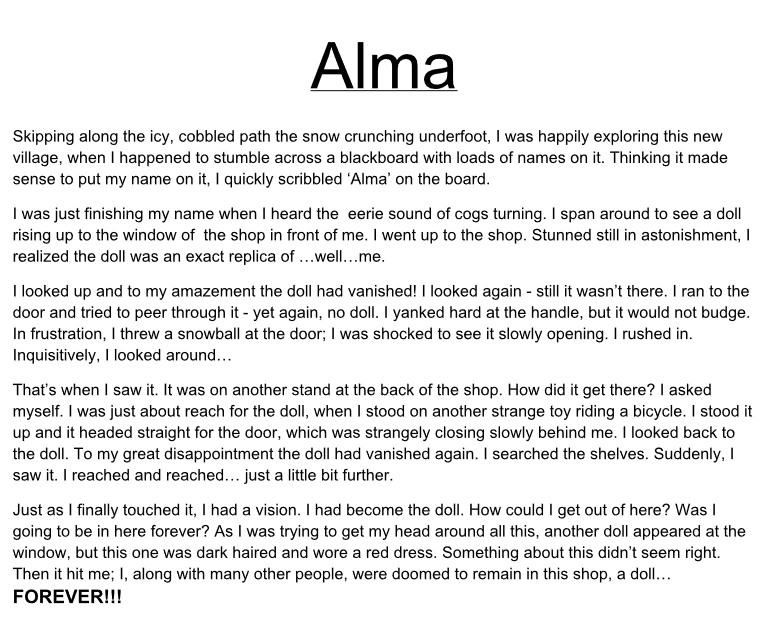 WORLD BOOK WEEK!
Year 6 have a wonderful World Book Week, learning all about the play Macbeth, written by Shakespeare. We have enjoyed the story, learned the witches' spells and created our own in a similar style. We performed these poems in assembly to the rest of Key Stage 2 and our parents/family members during their visit on Friday. Pupils also helped create our Macbeth-themed classroom doors, which set a spooky, gruesome atmosphere for our special week. We loved welcoming our families into school: we brought in teddies and blankets from home and enjoyed a story together. Throughout the week, we have also enjoyed reading with younger children in Key Stage 1. Overall, a brilliant week!
Tudor House Museum - Holly!
Holly class also visited the Tudor House Museum. We had a fantastic time learning all about World War II from some experts.
We met an evacuee who told us all about his real-life experiences during the war. Lots of children commented that one of their favourite activities during the day was learning how to knit and sew.
Our photos show some highlights of our brilliant day: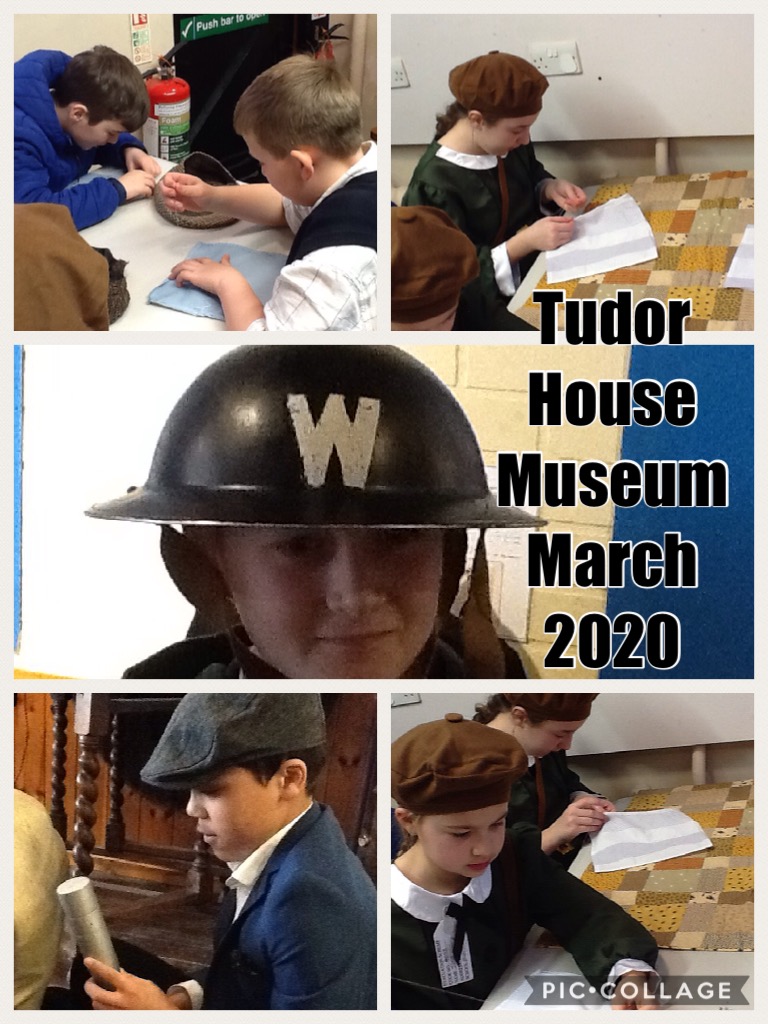 Tudor House Museum - Hazel!
On 25th February, Hazel class visited the Tudor House Museum as part of our history learning (World War Two!).
Here, we learned about a variety of topics: rationing, air raid precautions, 'make do and mend', bombings and evacuation.
We also met an evacuee (named Alek) who moved from Central London to Dawlish Warren. He told us all about his experiences during the war and we had the opportunity to ask him questions.
Throughout the day, the children were taught how to knit and sow as they learned about how people would have to 'make do and mend'.
Overall, we had a fantastic learning experience and the children were enthused to learn more about their history topic - a super trip!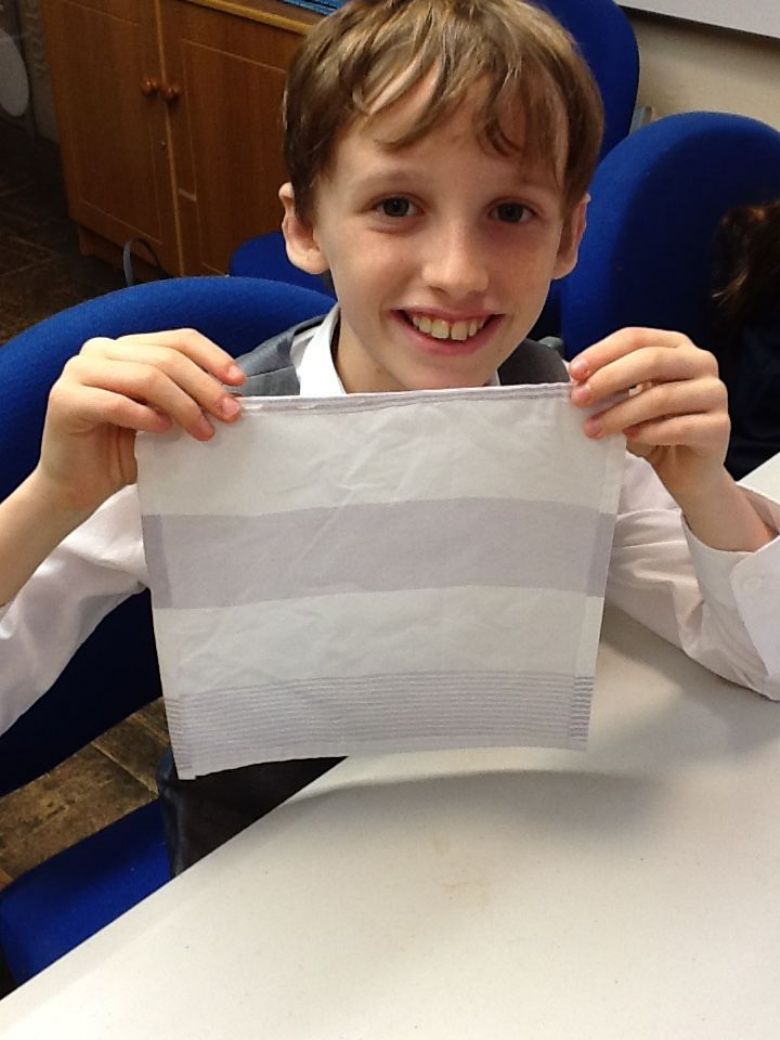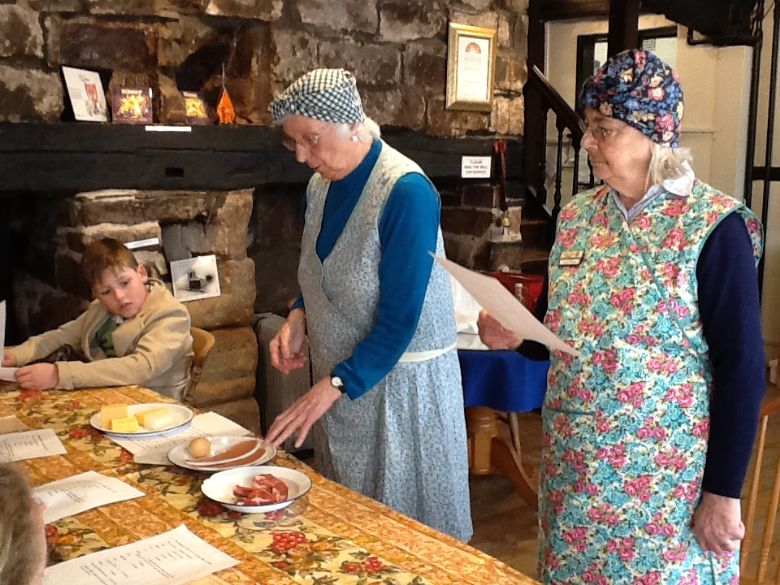 Some quotes from the children:
Ava - "I learned that sometimes all of the precautions were not necessary for all locations. For example, preparing for a gas attack."
Emma - "I learned how to knit which I really enjoyed!"
Leo - "I learned how people during the war had to ration their food."
Maliakah - "We learned about the ARP which stands for 'Air Raid Precautions.'
Remembrance Day
Following our Remembrance Day assembly, Year 6 pupils have studied a range of examples of World War One poetry. They have enjoyed presenting and performing them to each other this afternoon.
DT - 'On-the-go' food products
Year 6 have thoroughly enjoyed designing, cooking and tasting their very own 'on-the-go' products. Across Year 6, we have made spring rolls, fruit rolls, calzonies, pasties and bridies. We worked successfully within teams to design and create these products - we thought tasting them was the best part!
DT - Food Tasting
On Monday October 7th, year 6 had a food tasting session. We tasted: mouth-watering samosas; spicy sweet potato curry bites; cheesy halloumi fries and creamy spring rolls. We had so much fun tasting all of the food that most of us have not tried before and it was really tasty. Next we are going to use the information we found to create our own on the go products. By Jessica.
Today we have had fun researching lots of different 'on the go' products. We found out about the origins of the Cornish pasty and the Italian calzone. Next week we are looking forward to making spring rolls. Following that, we will be designing and making our own 'on the go' products in the kitchen.