Yr 2 Apple and Aspen
2018-19
Welcome to Year 2
Opportunities Week 2019
Finally, on Thursday and Friday, we enjoyed a whole range of different experiences. We were super magicians performing for each other and for our parents. What was your favourite new skill?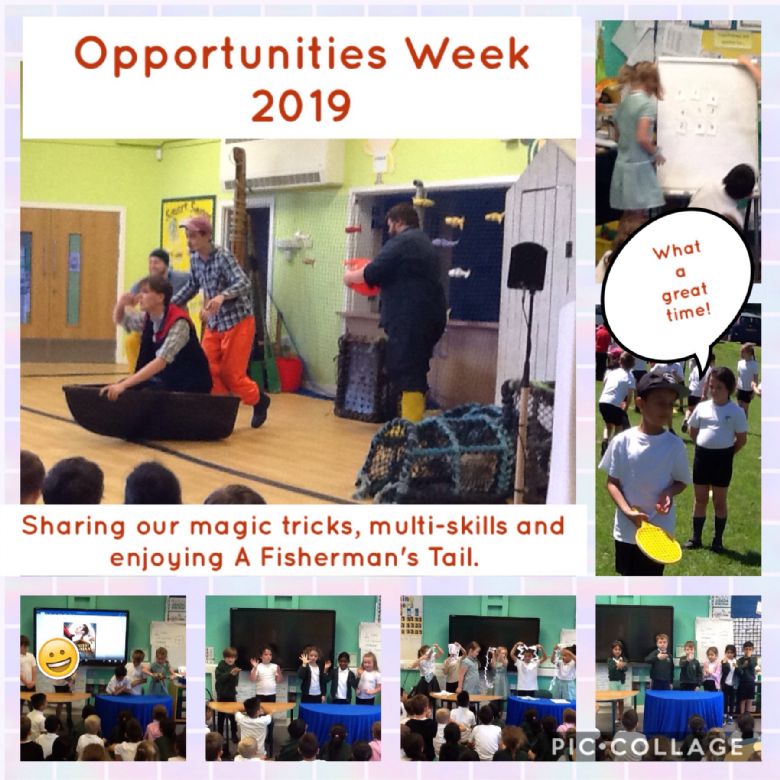 On day 2, we made magical boxes and hats ready for the parade on Friday. We enjoyed listening to Leon and the Place Between by Angela McAllister and Graeme Baker-Smith for inspiration!
Today we had a wonderful day of magical storytelling. Thank you Creeping Toad for an exciting adventure!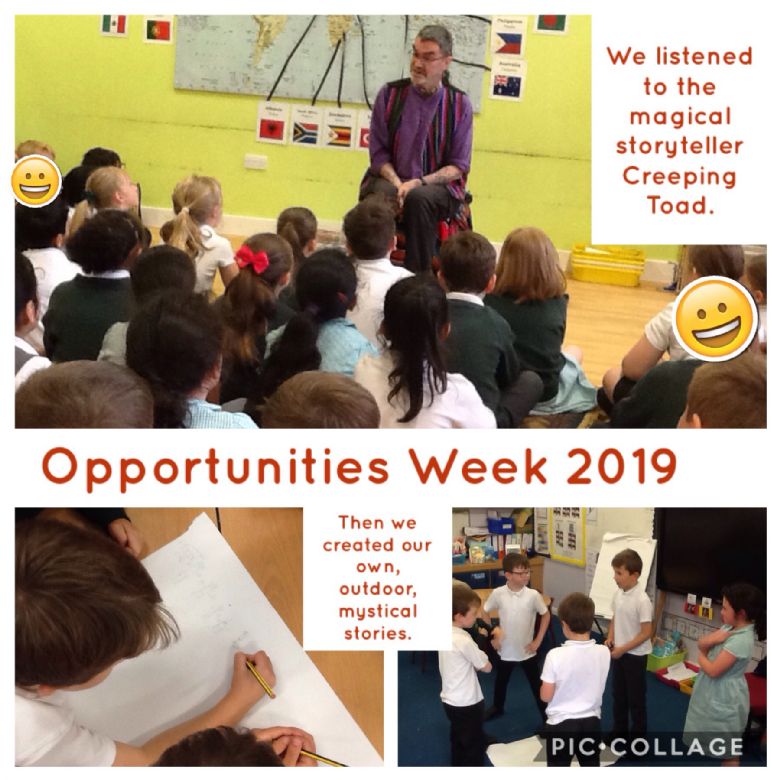 What a fantastic start to our week - Be Part of the Magic! Not only did we learn and perform Magic Tricks for each other but we also learnt circus skills, like spinning plates, balancing feathers and scarf juggling. It was a magical day!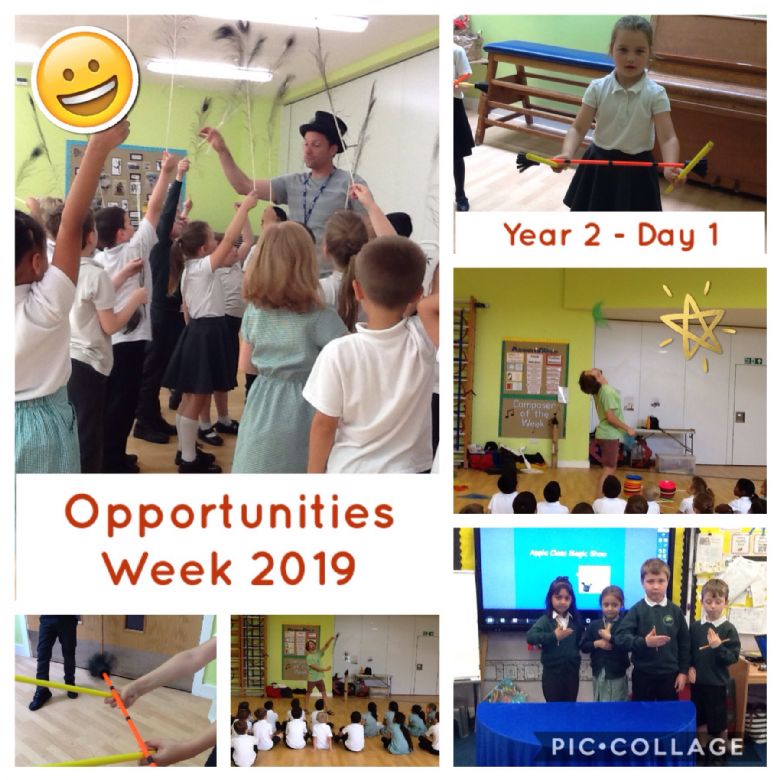 GO WILD WEEK!
Day 5 - After a wonderful performance this morning by the Astaria Quartet, we enjoyed taking our maths learning outside to find objects with a length, height or width that was longer or shorter than a metre. We will definitely be using our Magic Seats again next week. Thank you to Miss McCrae for organising the music and a big thank you to Mrs Jackson for organising Go Wild Week! We have had so much fun!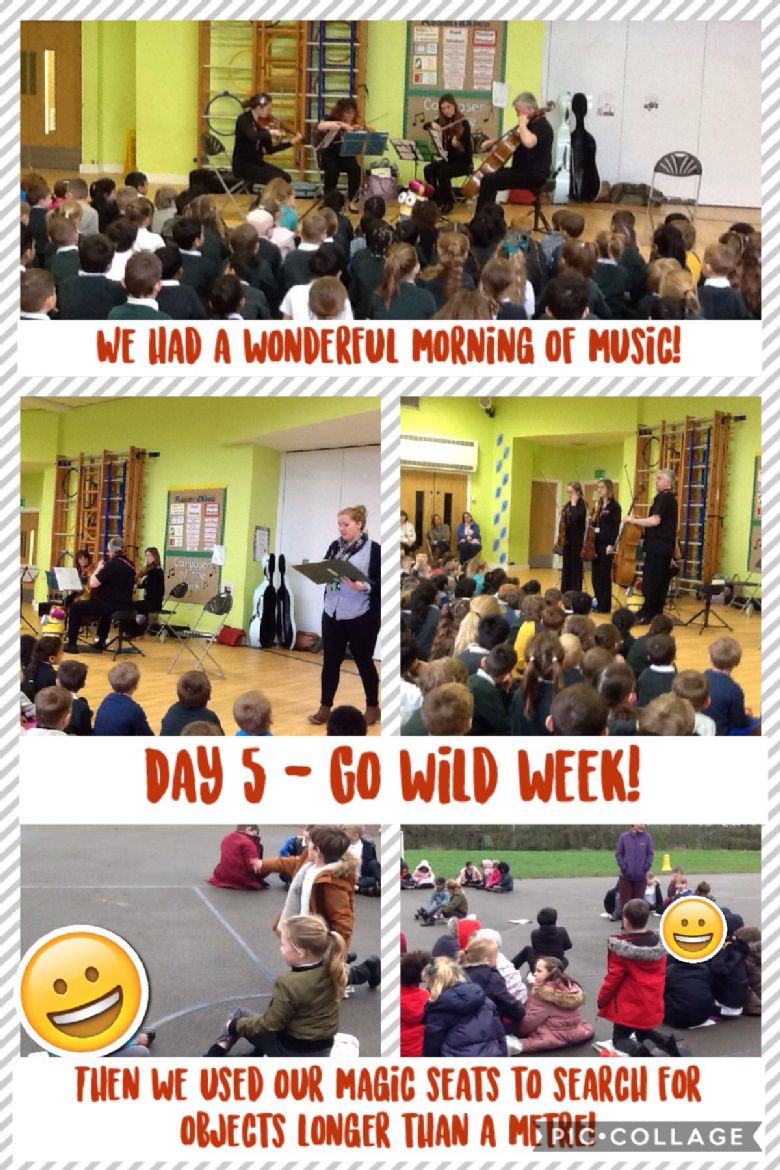 Day 4 - World Book Day trip to The Hive. What a wonderful day we had, exploring books both familiar and new! Thank you to The Hive for letting us swap our World Book Day vouchers for a brand, new book. We were all very excited!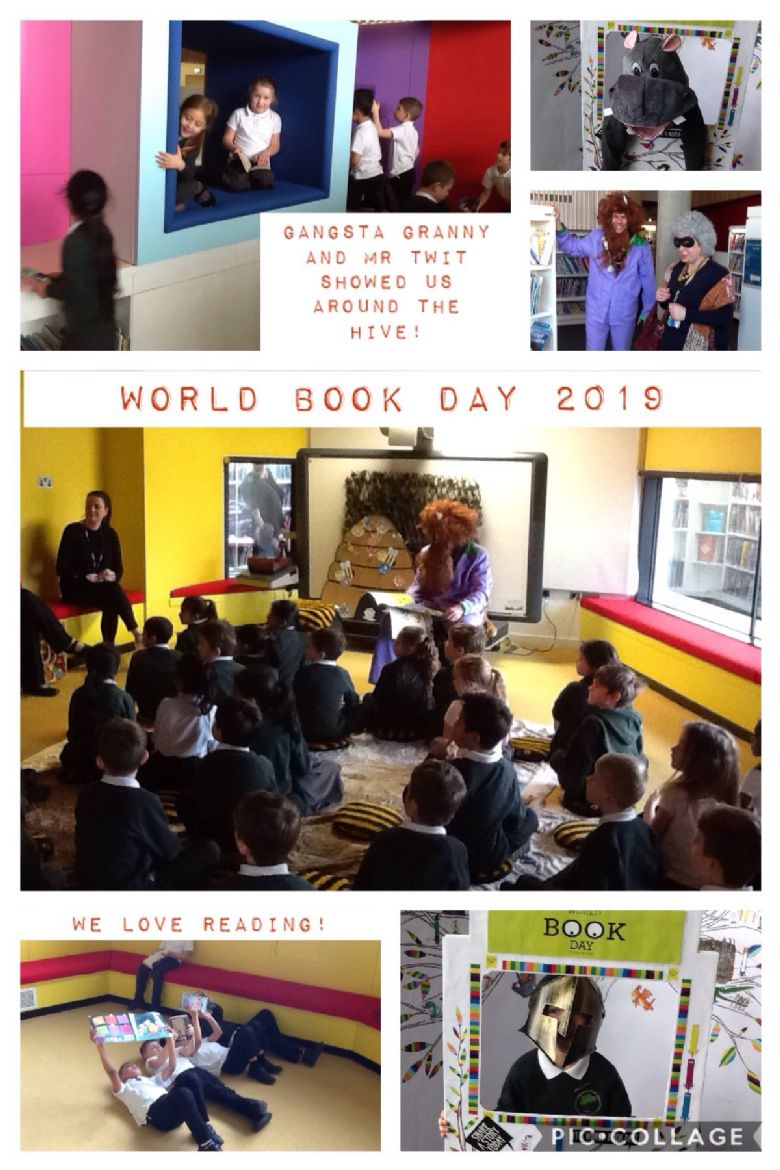 Day 2 - We prepared our Magic Seats ready for some mindfulness tomorrow. We also had some great examples brought in from home - well done, everyone!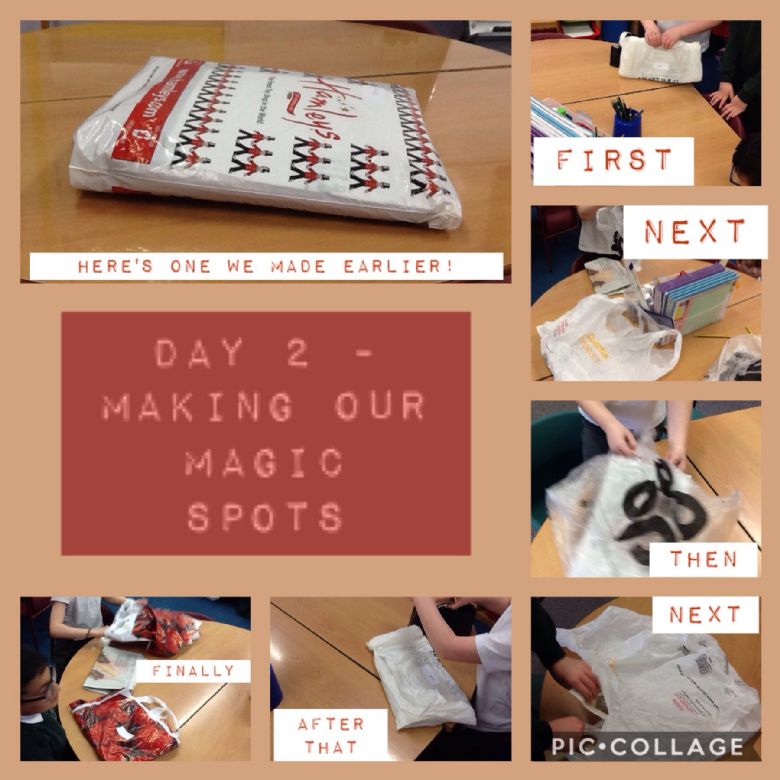 Day 1 - We enjoyed a Scavenger Hunt in the woodland area today and found a number of interesting natural and man-made objects.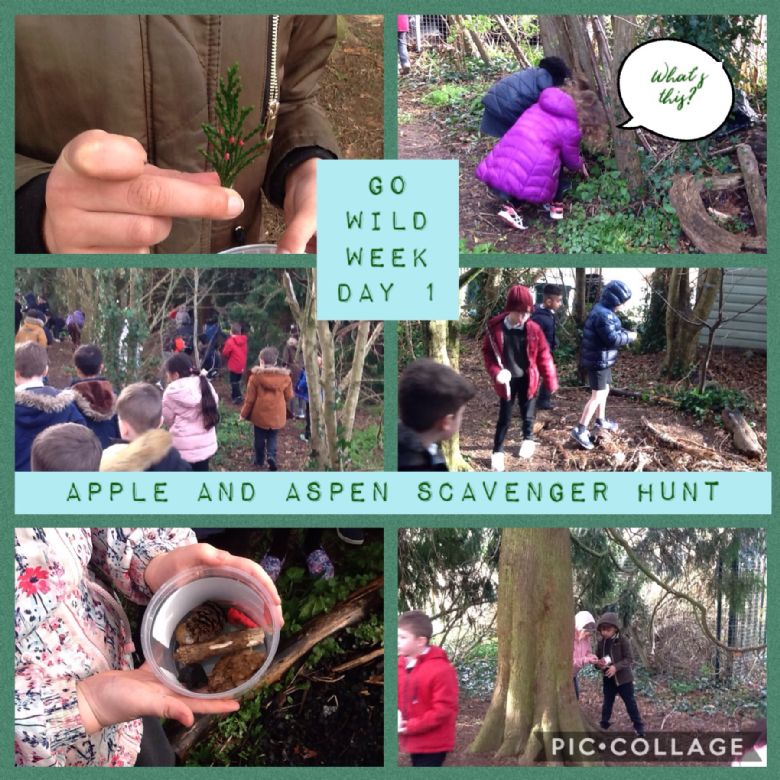 Welcome to the Apple and Aspen webpage. We had lots of fun in the Autumn Term learning all about Superheroes. We performed both of our class assemblies to our families members and thoroughly enjoyed our Christmas Play - The Landlord's Cat. We also visited Waitrose to find out about more about the Grow and Sell project we are taking part in later this year. We can't wait to share our Spring Term learning with you.
Spring Term
See our theme map below. Our topic is Long, Long Ago, with a focus on London in the first half term. Pictures of our learning will follow very soon!