Yr 6 Hazel and Holly
2018-19
Welcome to Year 6!
Shakespeare Rocks!
The children put on two amazing performances of this incredible play - delighting staff, students and parents with their superb acting and singing. Their hard work rehearsing definitely paid off!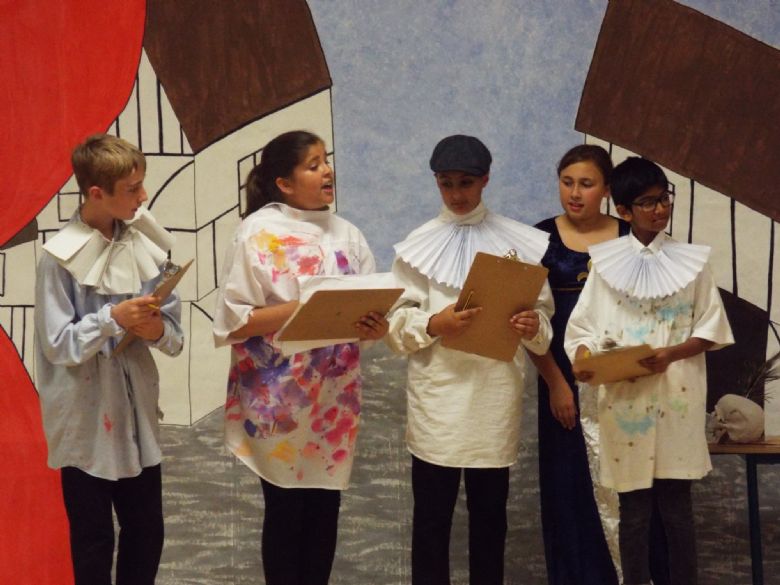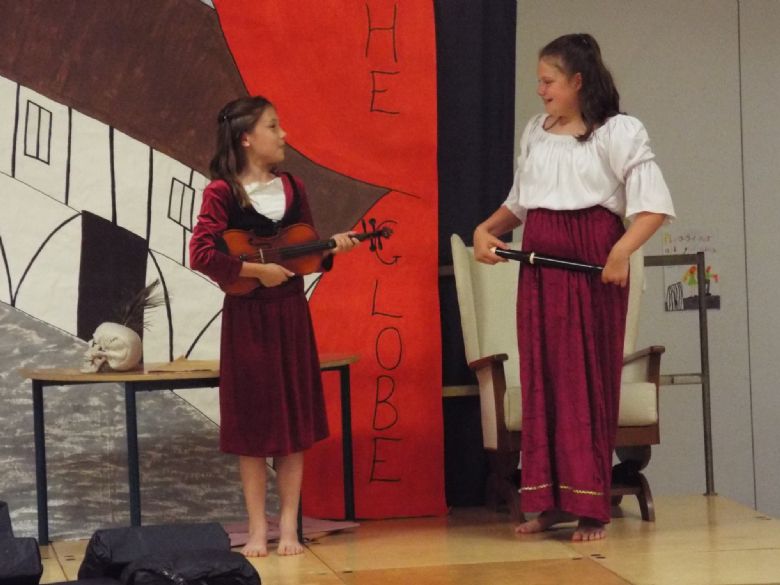 Bell-boating
Following the disappointment of having to cancel our practice day due to the wet weather, we we were delighted to take part in the Worcester Regatta on 3rd July! The children were all amazing and each of our six teams competed admirably against other schools - we even won a few of our races!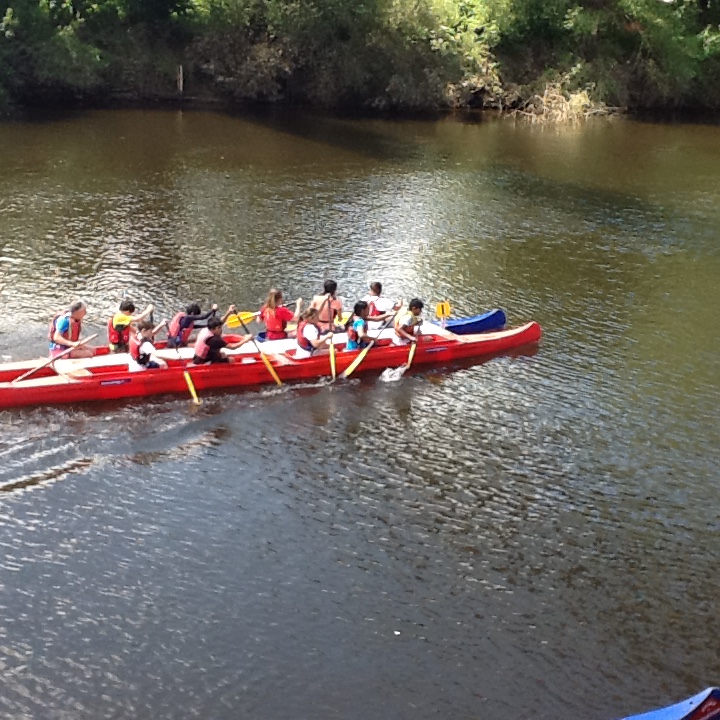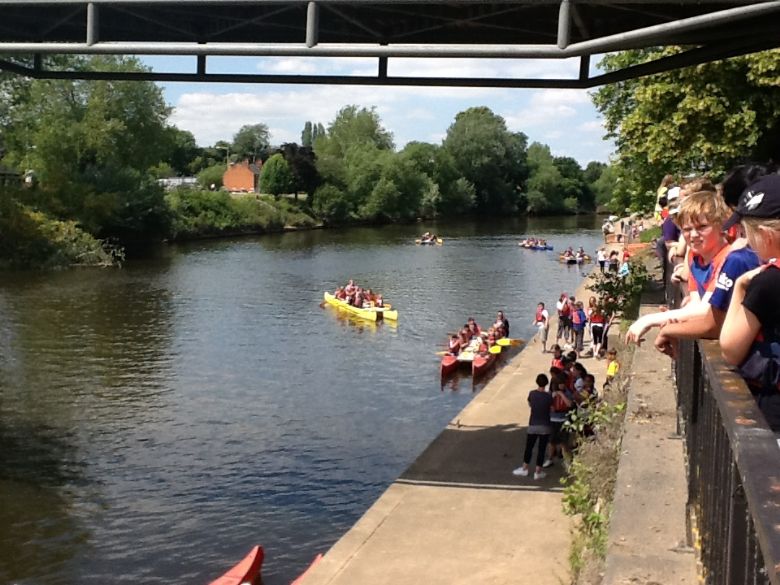 Opportunities Week
Wow! What an amazing week we had in year 6! We took part in a circus workshop; made our own juggling balls; practised magic tricks; watched amazing performers from our school and King's; decorated t-shirts with batik; listened to an amazing story teller; watched a performance from a travelling theatre company and put on a parade for the parents or NWPS!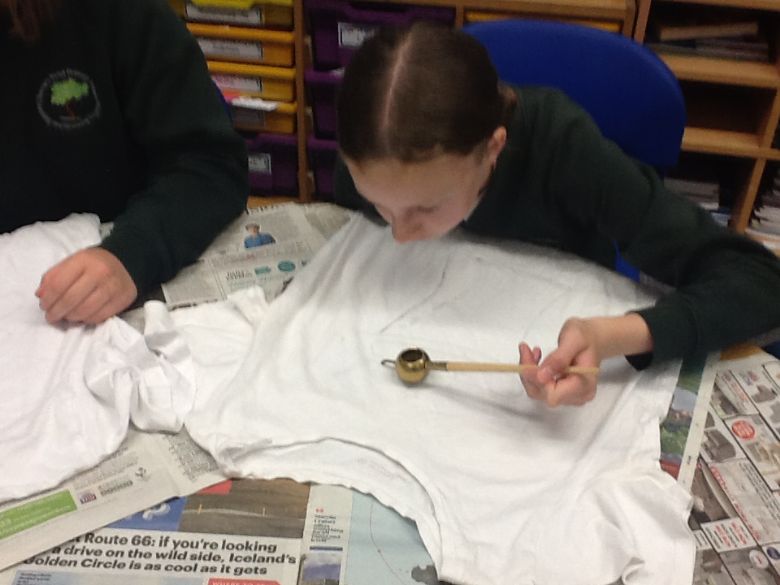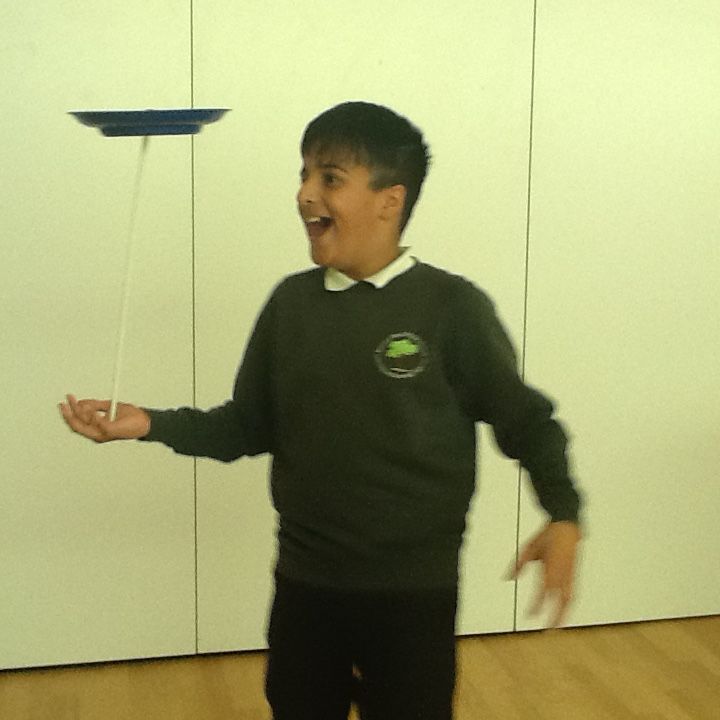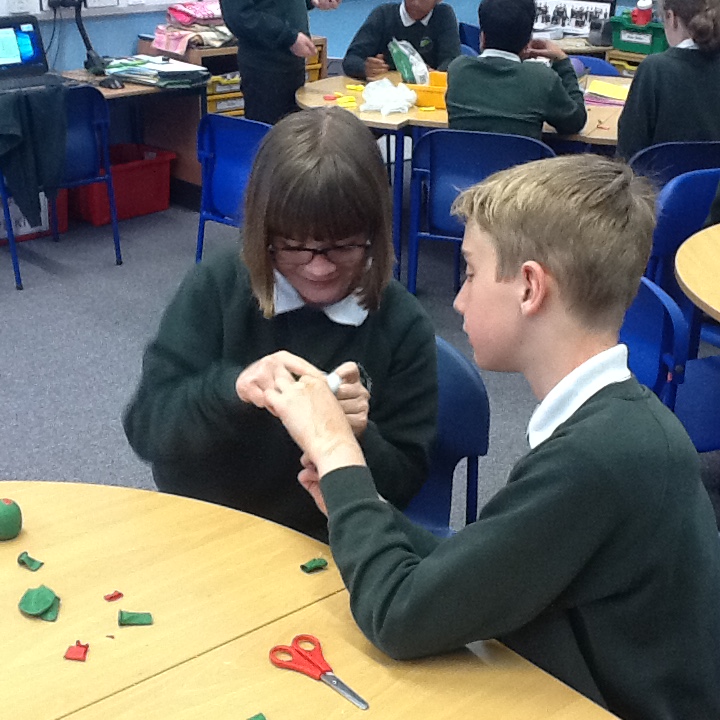 Tea Party
As part of our 'Best of British' theme, we invited parents to attend a classical Afternoon Tea. We made tasty treats during the week, including scones and served proper tea (in tea pots) alongside homemade elderflower cordial.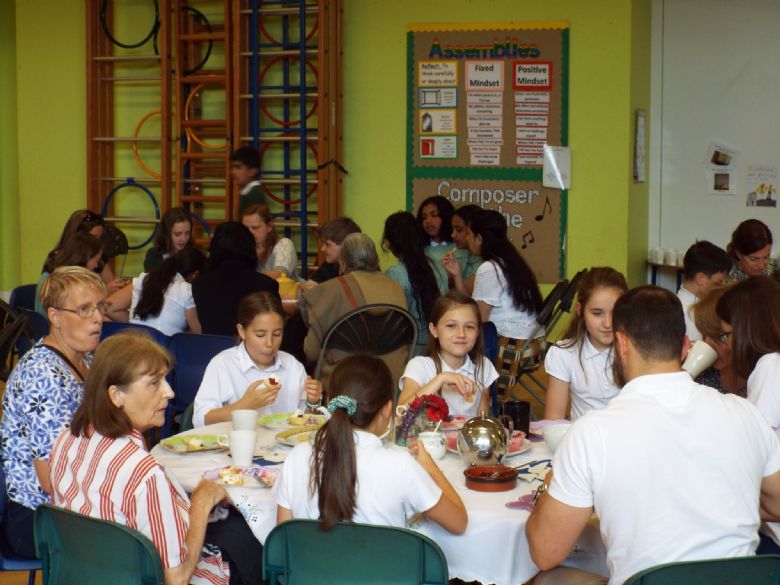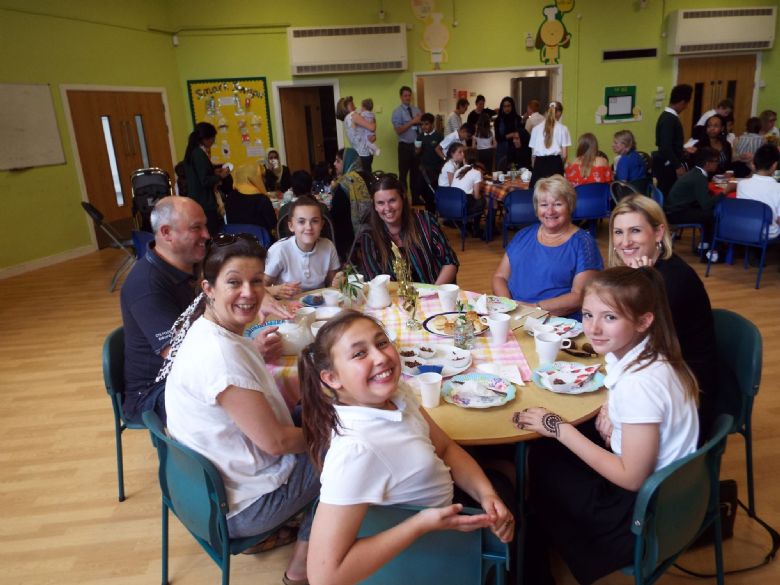 Fiver Challenge
Year 6 were challenged to put their entrepreneurial skills to the test following an initial investment of £5. Each group developed a product or service over a couple of weeks, before the 'Fiver Challenge Event'. The amazing groups were:
Scrub a Dub - a car and scooter wash service
Shakespeare Shakes - homemade elderflower squash (picked from outside the classroom)
Frubabz - fruit kebabs with a chocolate drizzle
Time to Party - glitter tattoos, hair streaks and face paint
View da Cinema - film clips and snacks shown during break and lunch time
Biscuits n Ice - decorated biscuits
Healing Hands - hand massages
Pebbles O Magic - decorated pebbles
JarVis - decorated jars
Dazzling Deals - pre-loved items sale
The groups were incredibly successful and made over £500 profit - amazing!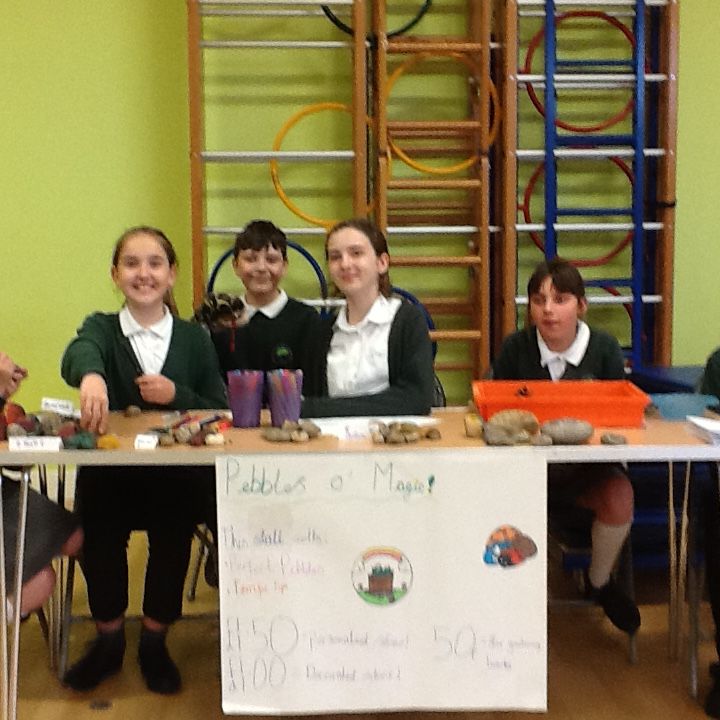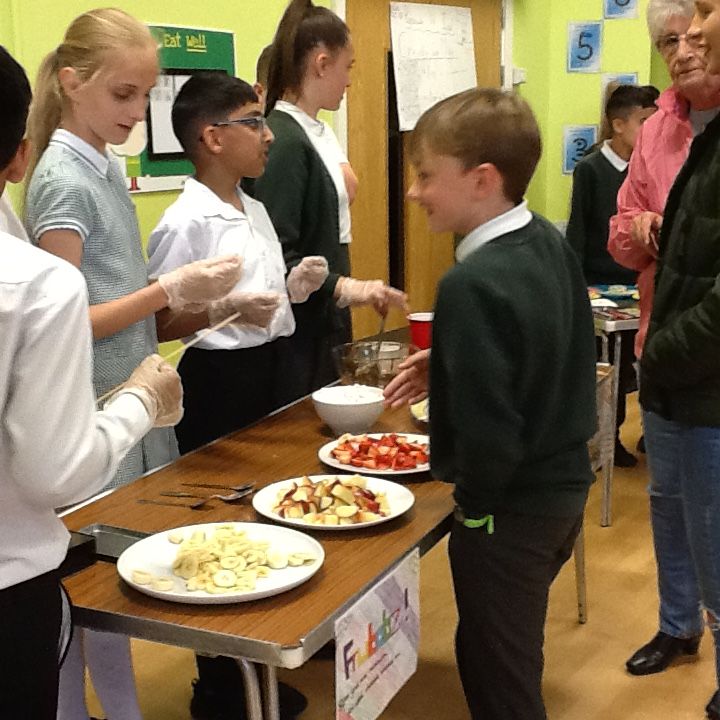 Waitrose
To launch our 'Best of British' theme, we visited the local branch of Waitrose to explore their local produce. We looked around their store and even got to make our own fruit kebabs.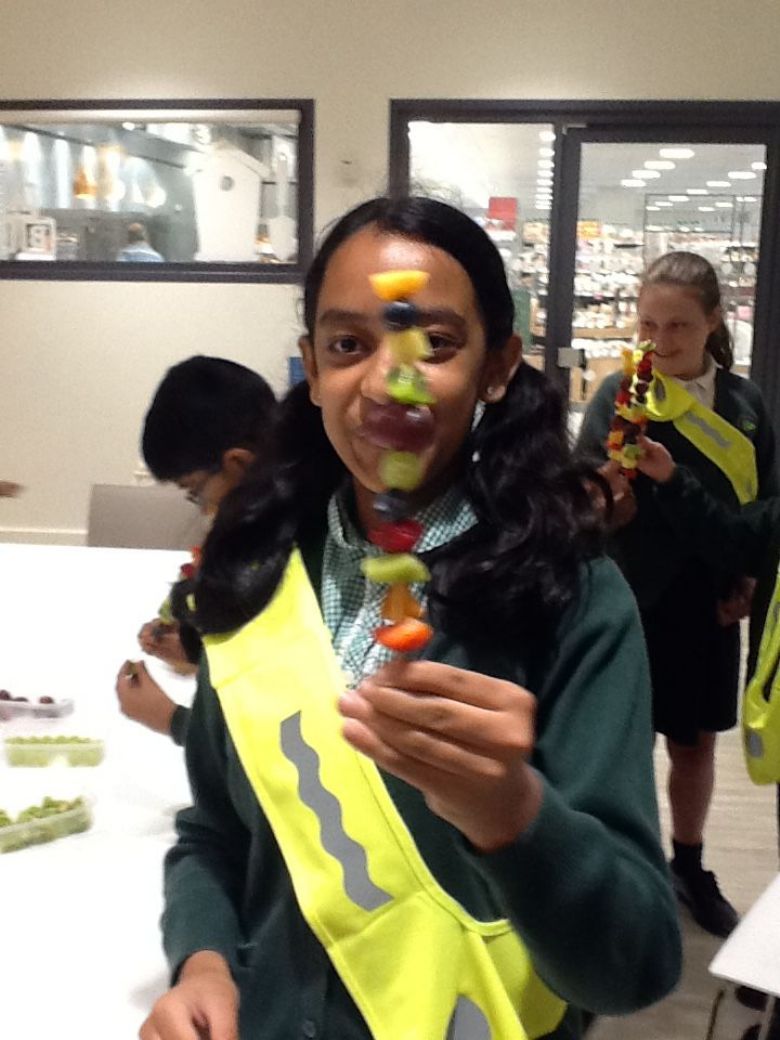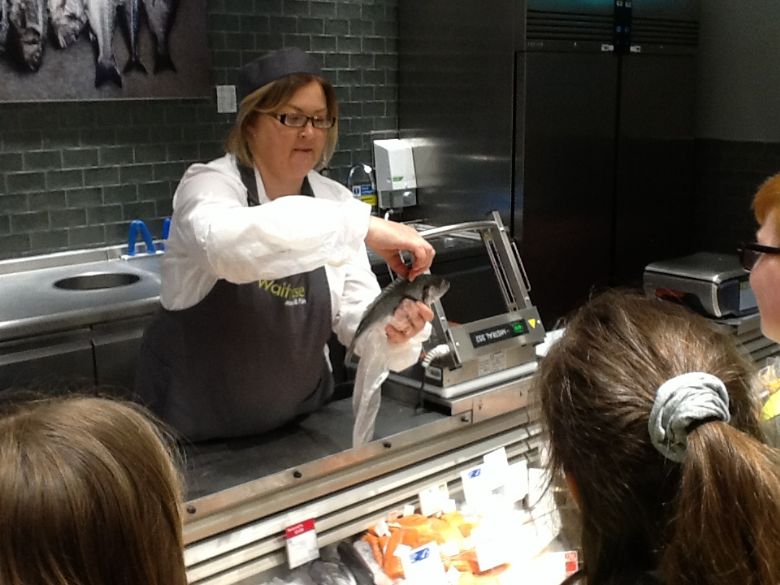 Sharing our writing
We spent some time sharing examples of our writing with the children in year 3. This was a really wonderful experience that allowed us to inspire those in Spruce and Sycamore by showing them what they can achieve with hard work.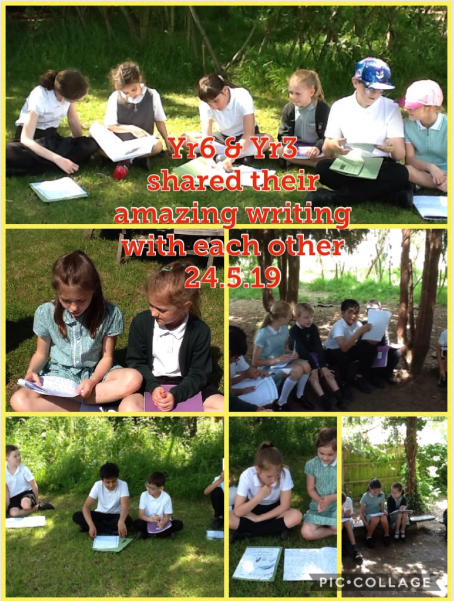 London!
We had a wonderful time visiting our country's capital city and seeing famous landmarks in person! Following a long coach journey there, we admired the breathtaking views from the amazing Coca-Cola London Eye before having a guided tour around the impressive Houses of Parliament. This famous building is where laws are debated before being passed - we even had a go at creating our own law!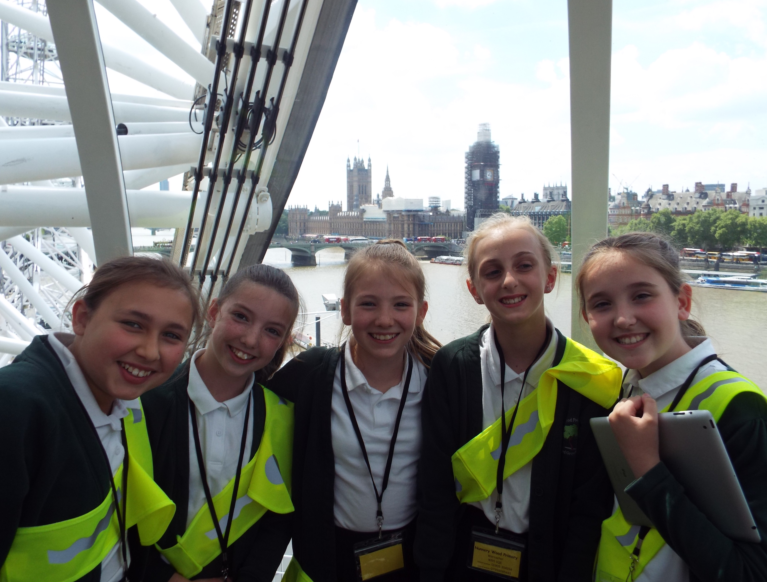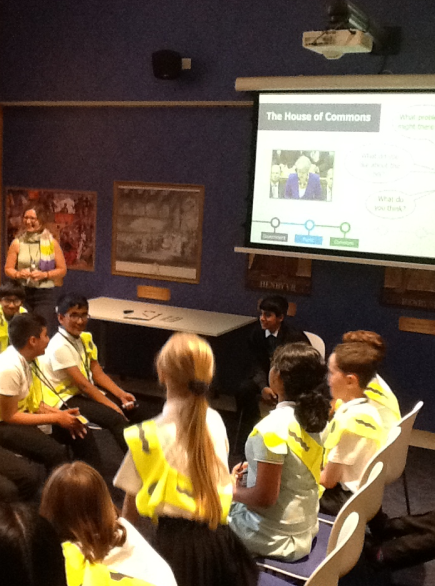 SATS!
Between 13th - 16th May 2019, all year 6 children in Holly and Hazel classes completed their SATs. The children all exhibited a fantastic work ethic and brilliant positive mindsets. All at NWPS are incredibly proud of them!
PJ day!
Our fabulous school council organised a brilliant day - we all got to wear our pyjamas to school! Staff and children turned up to school in their nightwear; brought in their favourite books and many were even accompanied by their teddies!
During the day, Hazel paired up with Aspen, whilst Holly joined Oak for some paired reading activities. It is always nice to share a book with someone else and the year 6 children really enjoyed the chance to do this with some of the younger children in the school.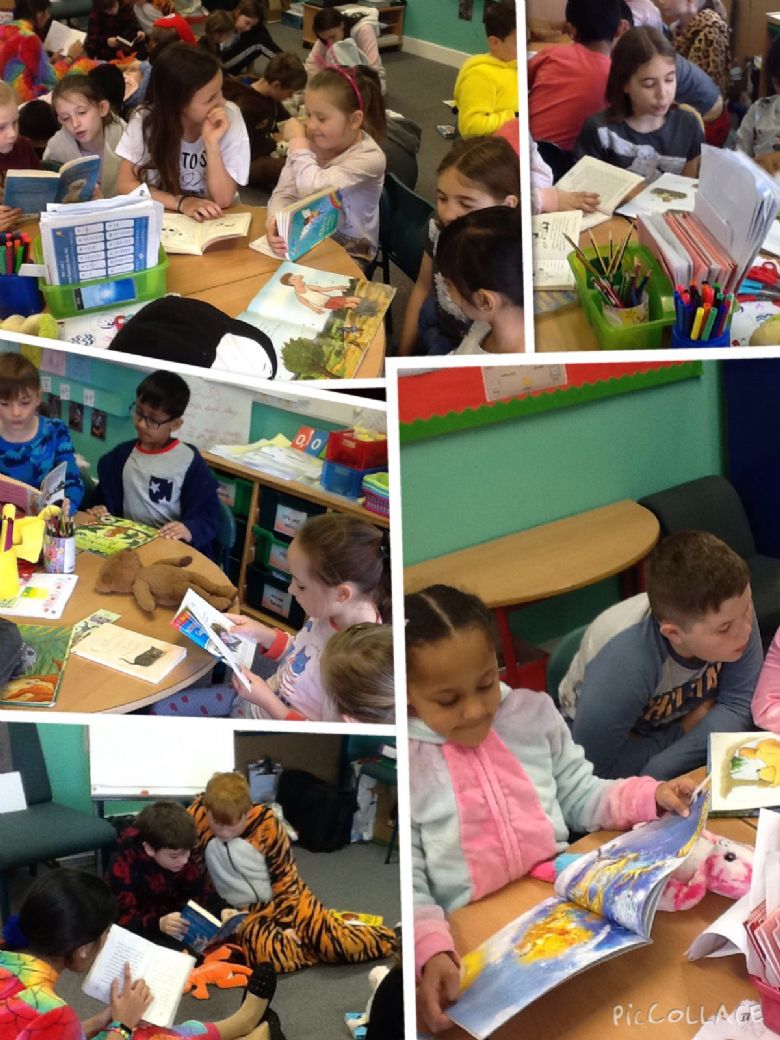 Red Carpet Event!
To launch our new writing topic, we dressed-to-impress and and were treated like celebrities at a premiere! We had posh drinks and snacks, before watching animated versions of the Shakespeare classic - Macbeth. As well as helping to inspire our writing, it was fantastic to socialise with each other in our smart attire.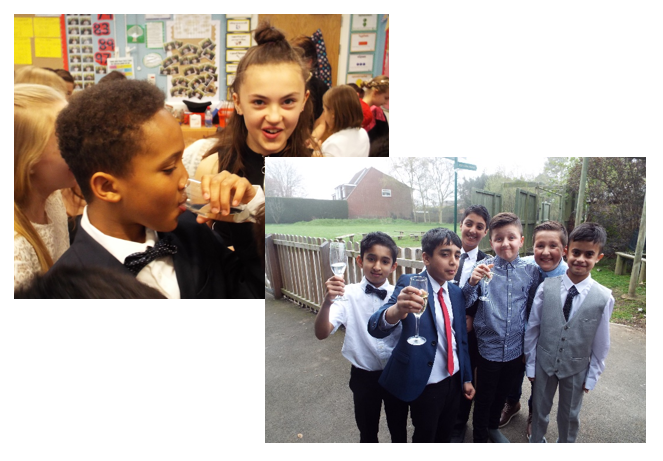 Multi skills at the University of Worcester
We had loads of fun at the University this morning - the students organised different sports-based activities for us to take part in. We practised skills such as throwing, catching, bouncing, defending, attacking, shooting, striking, fielding and co-operation. They told us that they were very impressed with our teamwork and that we were a credit to NWPS.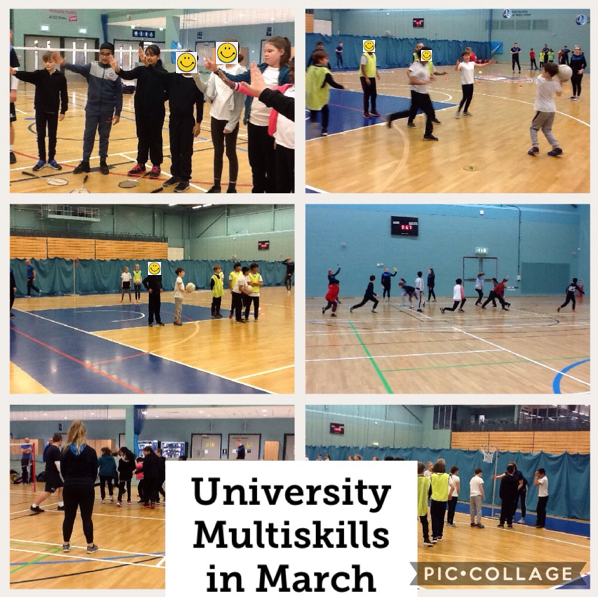 String Quartet
What an amazing experience! Today a string quartet (a viola player, two violinists and a celloist) treated us to a performance of some classical pieces, some well-known film music and an Ed Sheeran song. We also learnt a lot about the instruments themselves. We were truly inspired by these very talented musicians.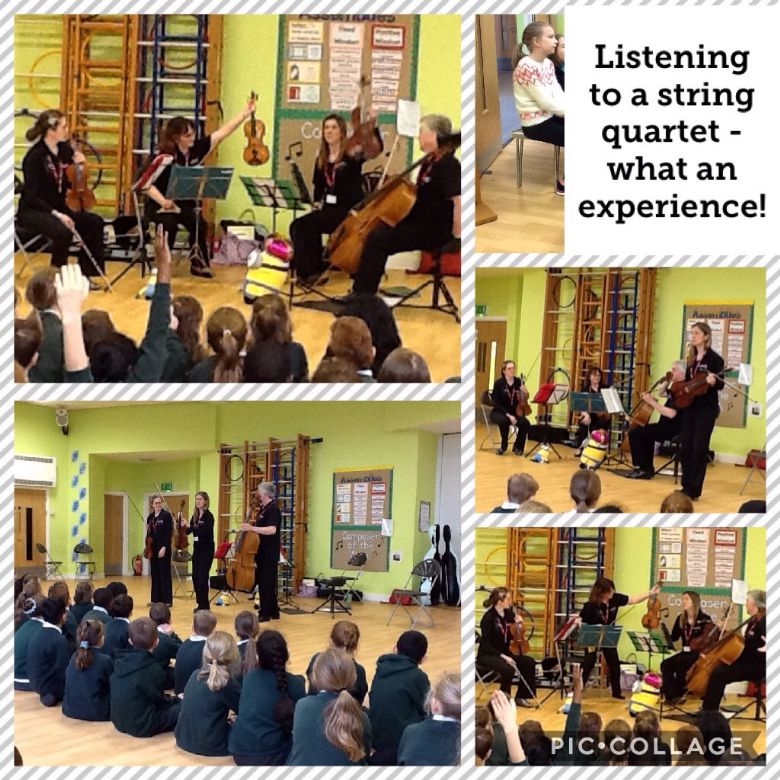 Go Wild Week
We have done loads of outdoor learning this week. We used our seaters to find 'sit spots' on the field and spent time appreciating the nature on our doorstep. We took our maths lessons outdoors and used accurate measuring skills to find out the approximate age and height of some of the trees in our grounds. On Friday, we had a fantastic time in the woodland creating big pieces of land art using natural materials. We had to name our finished work and then we toured the woodland gallery to admire the work of each group. We especially liked 'Sister Nature' and the 'Hexi-web'.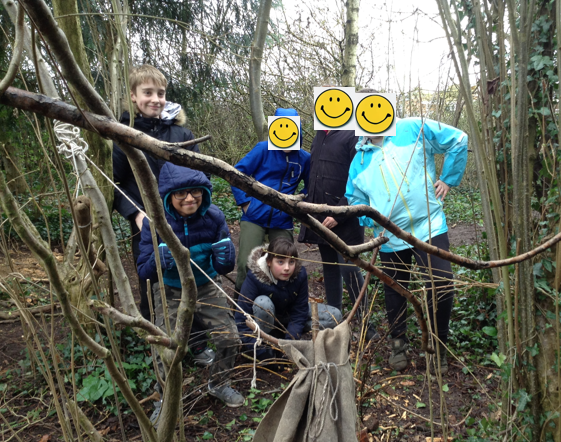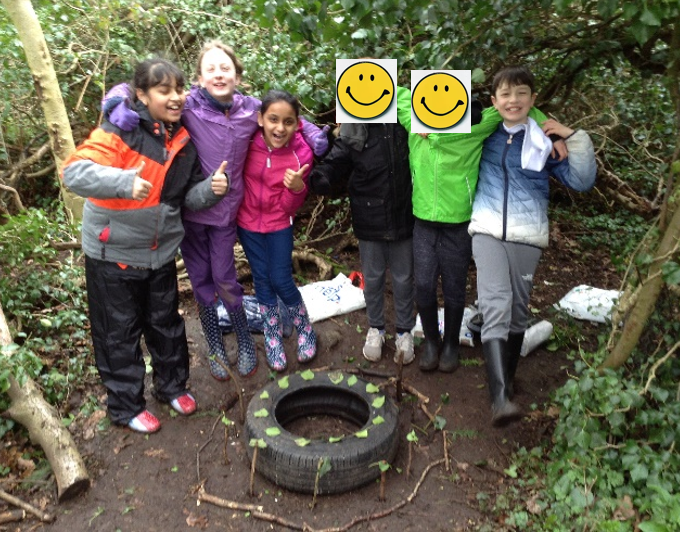 Interhouse Netball!
Congratulations to Greenwood, who won our year 6 interhouse netball tournament. The skills on show were very impressive and it was great to see how much progress the children had made during their PE lessons!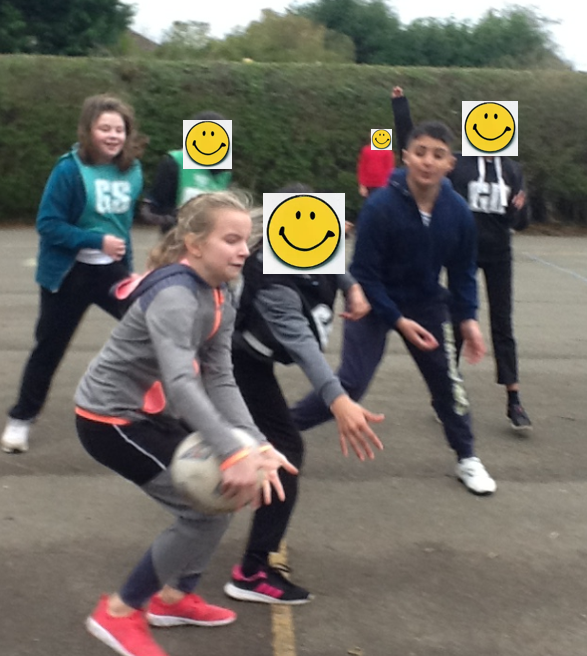 Our trip to see Candy Gourlay at King's School
We were delighted to accept an invitation to listen to this wonderful author talk about her life. Candy told us all about her 'ordinary world' in the Philippines and how she worked so incredibly hard to get her books published. She impressed us all with her positive mindset and her resilience - what an inspirational lady! Children had the opportunity to buy one of her signed books and we also received one for our school library as a gift from the King's School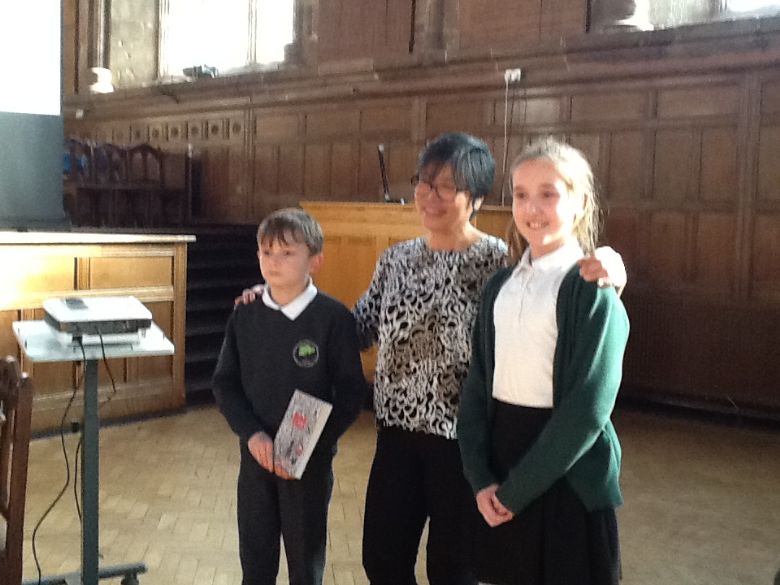 Smoking Investigation
We recently explored the impact of smoking on the human respiratory system and are now very clear on the dangers of cigarettes. In a controlled investigation, we examined the damage smoke from one cigarette could cause - shocking!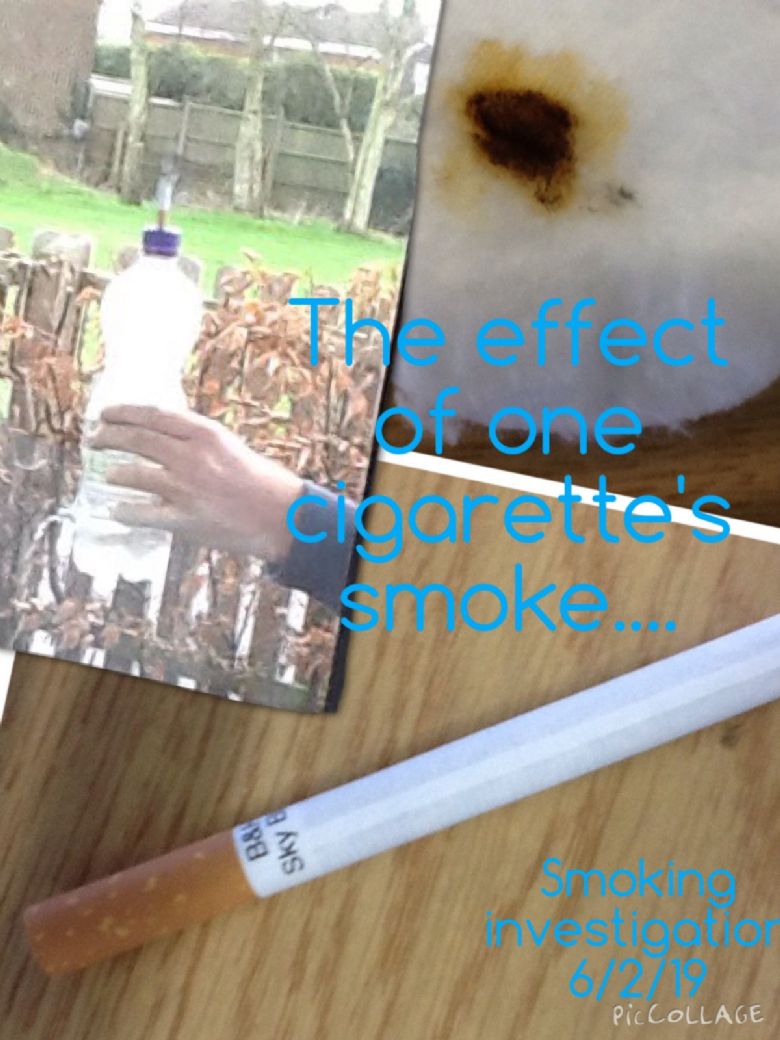 Biscuit Dunking!
We investigated which type of biscuit was the best for dunking, by setting up our own controlled experiments. We had to identify and consider the independent, dependent and control variables to ensure we had a fair test.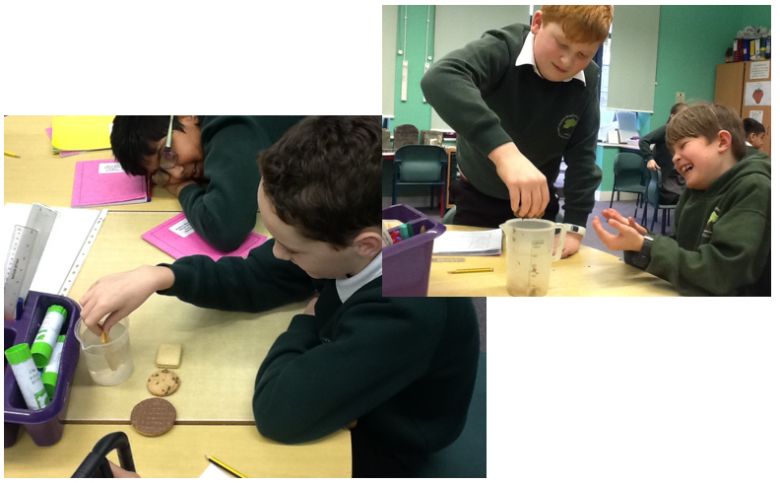 Air raid shelters
To launch our new topic on World War Two, we were tasked with creating miniature air raid shelters, which could protect a small figure inside. We created success criteria, including: surviving a ping pong ball being dropped on top; not being blown over by a hair-dryer and having a door big enough for our figure to fit through.
We had to use a range of skills to create our models, which included: careful sawing; accurate measuring and precise sticking.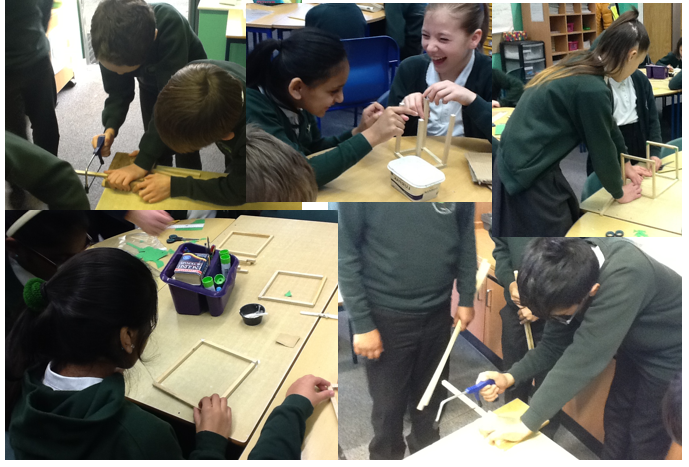 Heart Dissection
After a modelled dissection by Mr Harris, we had the chance to look at some lambs hearts to deepen our understanding of the circulatory system. It was really interesting to explore the route taken by blood as it is pumped by the heart.
Grab and Go!
Year 6 were challenged with an exciting cooking topic linked to 'Grab and Go' products! After a delicious tasting session, each group planned and cooked their own tasty treats, which had to adhere to the strict design criteria. We all enjoyed the project - particularly trying all the delicious products!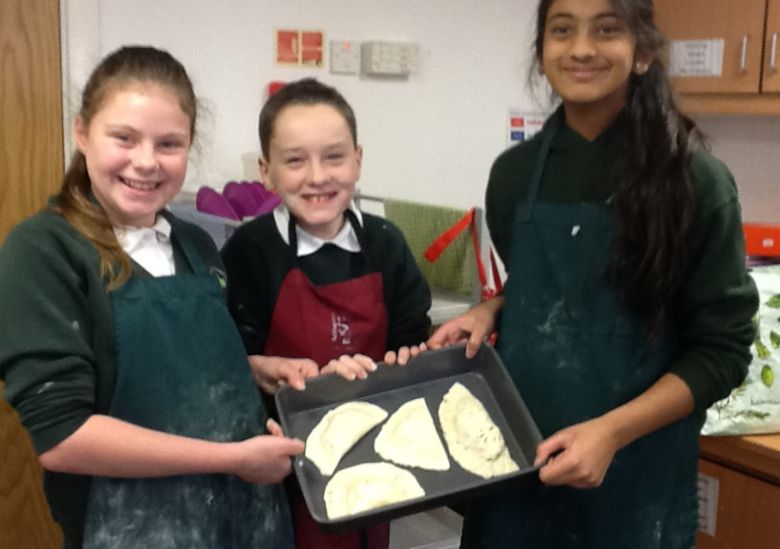 Winston Scott
We all enjoyed dressing up like aliens and astronauts when Captain Winston Scott (former NASA astronaut) came to visit us. We got to ask him lots of questions and we found out all about life in space!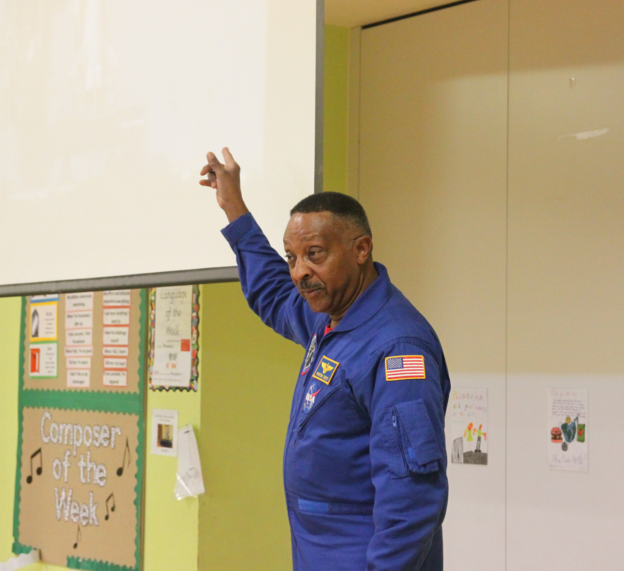 Malvern
We made our annual visit to the fabulous Malvern Outdoor Elements centre 24th – 26th October. For many of the children, this was their first residential trip, or even their first time staying away from home.
We had a brilliant time and everybody was pushed outside of their comfort zone during the amazing activities. We would like to thank the incredible instructors for supporting us during the visit, as well as those at home and school who made it possible.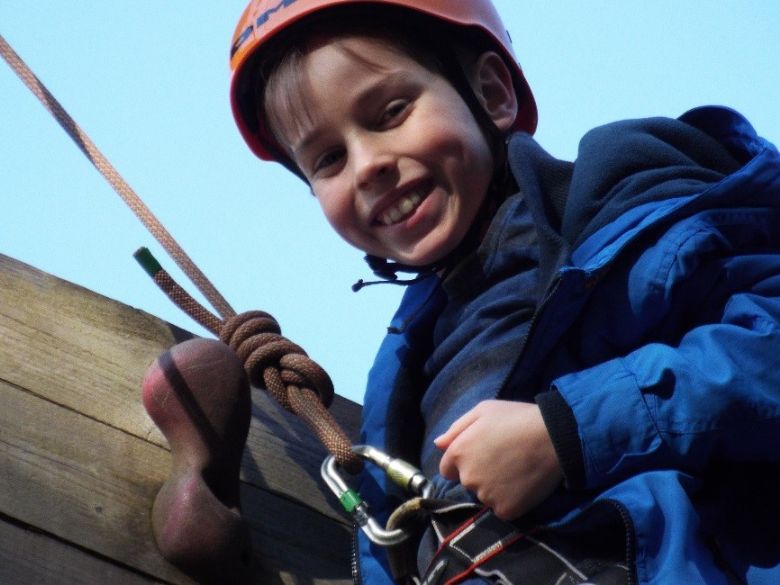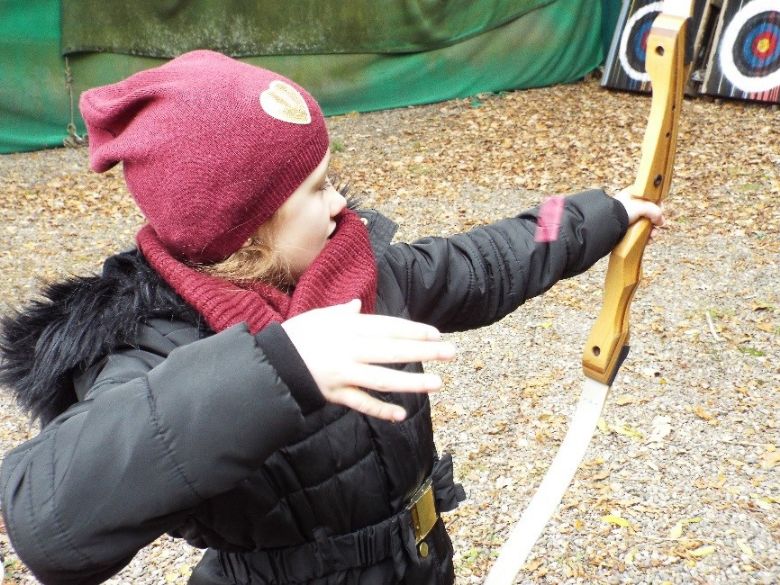 King's School Quiz!
Our four quiz stars represented NWPS brilliantly by winning their heat of the annual event, meaning they progressed to the finals on Tuesday 23rd October. The team performed valiantly against equally impressive opposition and even won £50 for the school!
Our thanks go to King's School Worcester for hosting this brilliant competition again.